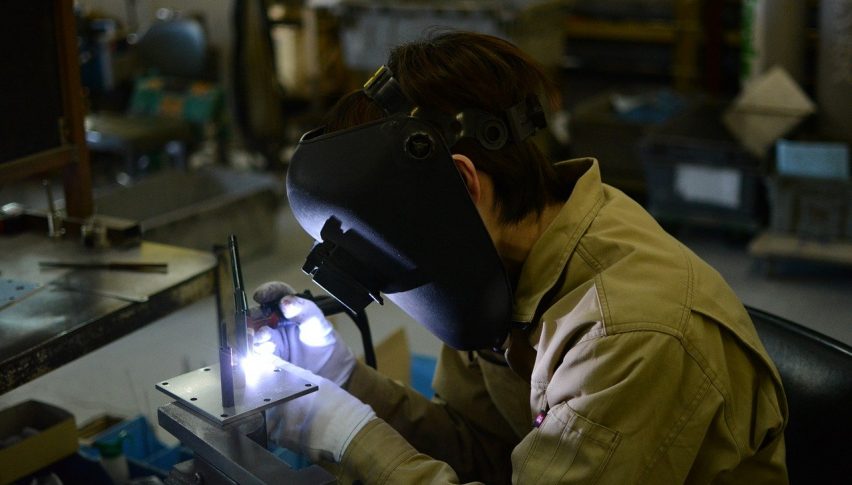 Japanese Manufacturing Sector in Expansion For 12 Straight Months
The manufacturing sector across Japan posted the fastest pace of growth seen in almost eight years during the month of January, powered by an uptick in output and new orders received. The final au Jibun Bank Japan Manufacturing PMI for January jumped to a seasonally adjusted 55.4 from December's reading of 54.3.
The final reading came in higher than the flash reading of 54.6 as Japanese manufacturers reported the fastest growth in output since February 2014. Meanwhile, overall orders grew at the fastest rate seen since April 2021, helping the overall PMI reading stay above the 50-threshold indicating expansion in the manufacturing sector for the 12th consecutive month.
External demand also ticked higher from December, especially on the back of higher demand in key markets such as automotive and semiconductors. Employment in the sector also posted a growth, rising at the fastest pace seen since April 2018.
However, the sharp surge in manufacturing activity further pressured global supply chains which remain disrupted due to uneven recovery from the pandemic around the world. Higher raw material prices drove up input price inflation and firms have started passing on some of these costs to consumers, driving up output prices at the fastest pace seen in over 13 years.
Economist at IHS Markit, Usamah Bhatti, notes, "Confidence regarding the year-ahead outlook also strengthened, underpinned by hopes that an end to the pandemic would induce a broad recovery in demand and supply chains. This is in line with the IHS Markit estimate of 6.3% growth in industrial production in 2022."