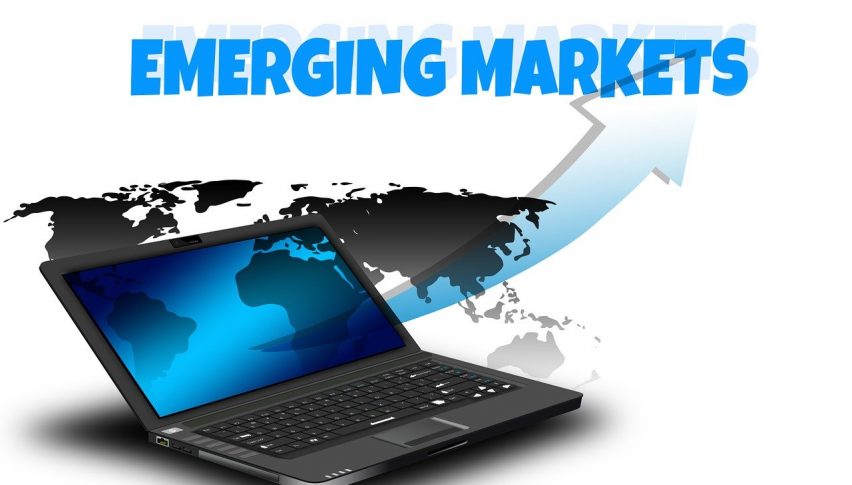 Emerging Market Currencies Can Enjoy Support if Their Central Banks Hike Rates
According to a recent Reuters poll, the US Federal Reserve's decision to implement multiple rate hikes this year could keep emerging market currencies under pressure in the near term. However, countries that have decided to hike interest rates will see their currencies perform better within the group in the coming months.
Over 70% of economists polled believe that currencies such as the Brazilian real and Russian rouble can hold their strength against the bullish US dollar as their respective central banks have already undertaken rate hikes. While Brazil's central bank has announced an 875bp rate hike since the beginning of the pandemic, its Russian counterpart has announced a 425bp hike in interest rates, moves that will support their respective currencies.
At the latest FOMC, the Fed had announced its decision to implement its first rate hike since the beginning of COVID-19 pandemic in March as well as its decision to end its bond purchases. In addition, Chairman Jerome Powell had talked about how the US economy would need the Fed to hike interest rates multiple times through 2022 to offset the soaring inflation.
These comments had served to renew investor interest in the greenback, as a result of which several other currencies across the forex market – especially the more volatile emerging market currencies, started trading bearish. The pressure on emerging market currencies also increased on account of the risk-off mood amid geopolitical tensions driven by the possibility of military conflict between Russia and Ukraine – a factor that drove more buying in the safe haven greenback.
These currencies did start 2022 on a bullish note, however, with the Brazilian real and South African rand strengthening by as much as 5% amid a weakness in the US dollar. However, the Fed's rate hike decision put an abrupt halt to this trend, driving up investor inflows into the US currency again.
Emerging markets' central banks implementing their own rate hikes as they counter rising inflation within their economies can offer some relief, sending their currencies higher. Economists are most bullish about the BRL and MXN amid hawkish expectations from their central banks, while the ZAR and INR could experience some pressure as their central banks continue to maintain an accommodative stance for now.