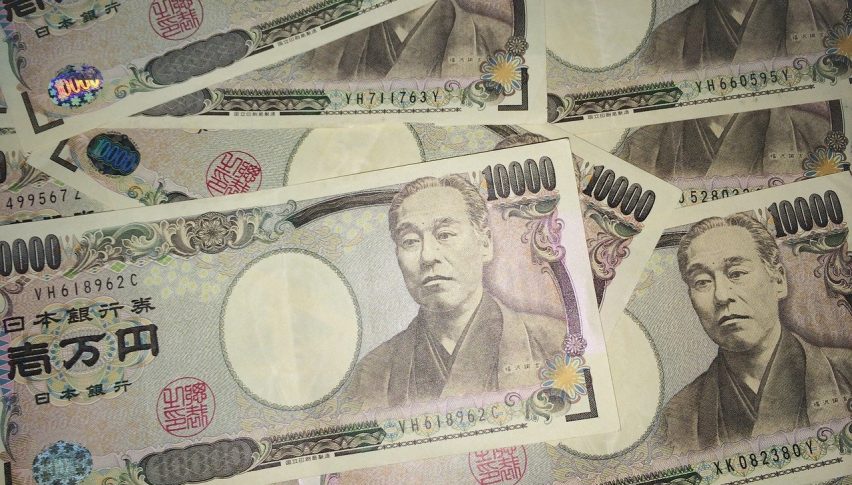 Japan's M3 Money Supply at Record High as BOJ Continues Stimulus
Cash in circulation across Japan has hit a record high after rising for 11 consecutive months in January, an encouraging sign that could indicate a pick up in spending and its contribution to the economy. Japan's M3 money supply was up by 3.3% YoY to a record high of 1,534.5 trillion yen, although the pace of growth did ease lower from the previous month when it stood at 3.4%.
However, the annual pace of uptick has slowed to the lowest levels seen since April 2020 as the corresponding month from last year saw a sharp jump in deposits. This was caused as households and businesses hoarded cash in the wake of restrictions imposed by the government to contain the spread of infections.
The data is a key indicator of the total amount of money in circulation with the Japanese economy and is tracked by the Bank of Japan (BOJ) to observe consumption. One of the biggest drivers of the high levels of money supply is the BOJ's massive monetary stimulus efforts which have been in place since the beginning of the pandemic, in an attempt to boost spending efforts.
Even as several other leading central banks start reversing their dovish stance and look at monetary tightening to offset soaring inflation levels, the BOJ remains committed to its ultra-loose monetary policy amid weak domestic spending weighing on the economy. With this in mind, the BOJ will continue to roll out more monetary stimulus initiatives and keep printing more money in an attempt to revive its struggling economy.
Unlike its Western peers, Japan's economy has failed to register a sharp rebound from the pandemic-inflicted crisis on the back of cautious consumer sentiment. Multiple waves of the COVID-19 pandemic and heightened uncertainties have kept Japanese consumers hesitant about spending more, keeping consumer inflation also weak even as the economy fails to get much of a boost from stronger consumer spending.