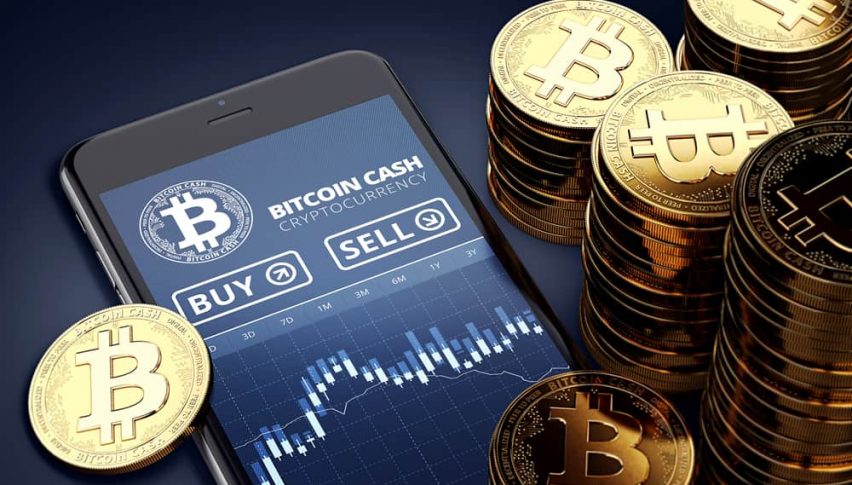 Why Is Bitcoin Cash (BCH) on a Bull Trend?
Bitcoin Cash (BCH) continues to climb today with a 2.07% increase. That brings the rate to $353.78 (BCH/USD) so far for the day. It is continuing its upward trend, moving higher even as I'm writing this.
Bitcoin Cash's Recent Movement Is Very Positive
Early Sunday, Bitcoin Cash was hanging around the $3.20 mark, and it has moved up almost continuously all week long. Its highest point was on Tuesday, where it reached $355.06, and then fell down to $327.70 briefly later that day. It did not spend much time on this bearish action, quickly experiencing a turnaround that has continued through today and is still taking place.
The crypto is almost back up to its early week high, with the potential to shoot past it by the weekend.
It's worth noting that Bitcoin Cash is coming out of a severe bear trend, however. Its price fell dramatically on January 20th and stayed down for about two weeks before starting to head upward on February 4th. Anyone who took advantage of the lull in late January is starting to see some payoff for their investment.
What's Causing This Trend?
The turnaround for Bitcoin Cash is significant, though not as drastic as its drop was. While Bitcoin Cash has not fully recovered, it's well on its way.
This crypto is following a similar path to regular Bitcoin (BTC), which also went through a serious drop off and two-week lull near the end of January. Like Bitcoin Cash, Bitcoin started to see improvement on February 4th. In other words, Bitcoin is pushing Bitcoin Cash and a lot of the crypto market upward at the moment.
Bitcoin Cash is benefiting from Bitcoin's momentum, riding its coattails to who knows where. The bulls are holding on to Bitcoin at the moment, propelling it past $45,000 for the first time in the month. They are retaining that hold for now, but the turnaround could happen at any moment, pushing not just Bitcoin but Bitcoin Cash and many other cryptos down quickly and unexpectedly.
We anticipate that bitcoin Cash could move past $360 as early as tomorrow, or we could see a selloff from these high rates that pushes the price back below $350. Watch this quickly rising tide, as it could go either way.