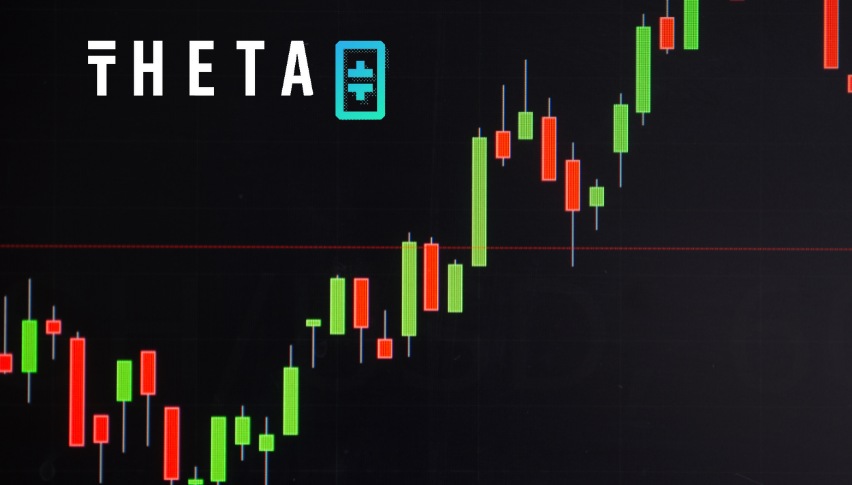 What's Causing Theta (THETA) to Surge Today?
Cryptocurrency Theta Network (THETA) is starting to turn around today, briefly shooting up more than 7% for a 24-hour period. It's current gains bring it to $4.07 (THETA/USD), past a key level it has struggled with for a while now.
Theta Has Turned This Week
Theta started to come out of a bearish trend on February 4th, but it didn't make much progress until early yesterday morning. That is when the rate shot from $3.35 to $4.06 between the early hours of morning and noontime.
The Theta Network price peaked at $4.32 late last night, then fell a little before surging again. It is having trouble maintaining the price this morning, but there is still a chance it could surge back up and keep the momentum going.
Theta's trade volume is up 260% today, which isn't just healthy but spectacular. This crypto is currently seeing its highest rates since January 20th, before the market experienced a flash crash. It hasn't quite made a full recovery yet, as Theta was at $4.60 before it fell with the rest of the cryptocurrency market. It is well on its way, though.
Yesterday's jump for Theta was close to 16%, which is the largest price increase it has seen in some time. Late last year, around Christmas, Theta saw a similar jump, when surging holiday crypto investments pushed it from $3.92 to $5.93.
Why Is Theta Turning around?
The decentralized network token Theta comes from facilitates peer-to-peer video streaming. It's designed to help with congestion on some of the major video platforms so that they stream faster and experience improved quality. This kind of real-world application is what has helped Theta managed to stay at such a high ranking in the cryptocurrency market for so long and what will continue to help it stand out among other cryptocurrency options.
What's really interesting about this bullish trend for Theta is that it's not being propelled by Bitcoin at the moment. Usually, when we see such a big improvement for a highly ranked crypto like Theta (#39 right now), it is because Bitcoin and the overall market is up. That's not the case right now, because even though Bitcoin has seen incremental increases over the last few days, these haven't really been sustained or substantial. It hasn't been enough to expect that it's raising the market level and causing Theta to buoy to its current high.
It's worth noting that Theta is down overall when you look at the larger trends, having fallen about 44% since November, when the cryptocurrency market took a big hit. Because it still has a long way to recover, this could be a good buying opportunity. That hit possibly came as a response to plans from the Federal Reserve to crack down on Financial Policy. There's the opportunity for Theta to grow a lot from where it is now, and we could be seeing a push back towards those pre-November levels when Theta was over $8.