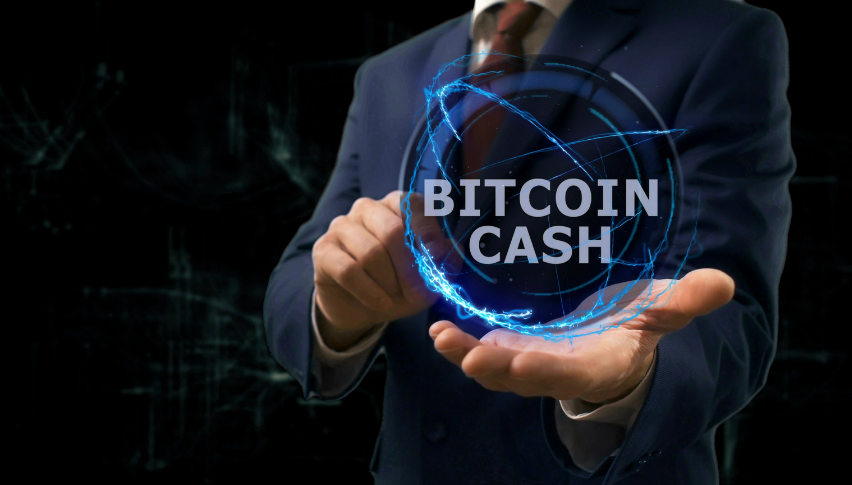 Bitcoin Cash (BCH) Is Struggling to Keep Its Gains with a Drop Today
Cryptocurrency Bitcoin Cash (BCH) fell 3.92% today to $367.34 (BCH/USD). This is after a week of erratic movement that mostly tended positive for the crypto.
How Has Bitcoin Cash Been Performing?
On the 27th, the Bitcoin Cash rate was at $356.14, and it shot up late in the same day to $379.77. This increase of 6% was just the beginning to a week of ups and downs where Bitcoin Cash went as high as $384.93 and only as low as $365.31, staying above the $360 level since the beginning of the week.
That's an impressive performance for a crypto that struggled most of last month, spending a lot of time close to $280. Bitcoin Cash is on the rise now, and even though today has been a minor setback, it is still early. The crypto could rebound from this short downturn and continue to increase.
BCH is a separate crypto token from Bitcoin (BTC), offering peer-to-peer trading, very liquid digital currency, and the protection of a decentralized system that prevents seizures or frozen assets. It is currently ranked #26 on the cryptocurrency charts and is enjoying a trade volume of $5,258,134,535.42, which is actually up 5.52% for the last 24 hours.
Bitcoin Cash has some decent momentum of its own, but it is affected by Bitcoin's movements a lot of the time as well. Bitcoin is down 4.56% today so far, which is pulling down a lot of the larger crypto market with it. Bitcoin is coming down from a high point yesterday, having dropped more than $2,000 since then.
Will Bitcoin Cash Rebound?
While Bitcoin Cash could improve from its current position, we think with all the bullish action we've seen over the last week could mean that it is probably time for many investors to start selling off. After cryptocurrencies have a bullish run, they tend to start falling off and suffering from sell-off as investors try to make profit from the recent spike.
This is what will most likely happen with Bitcoin Cash, and there is a good chance that it could fall below the $350.00 level over the next few days. However, increased interest in the crypto market due to the recent bullish trend could push cryptocurrencies like Bitcoin Cash and Bitcoin higher for a little while. If that occurs, we expect Bitcoin Cash to play round with the $380 level again, but it won't likely go as high as $390.