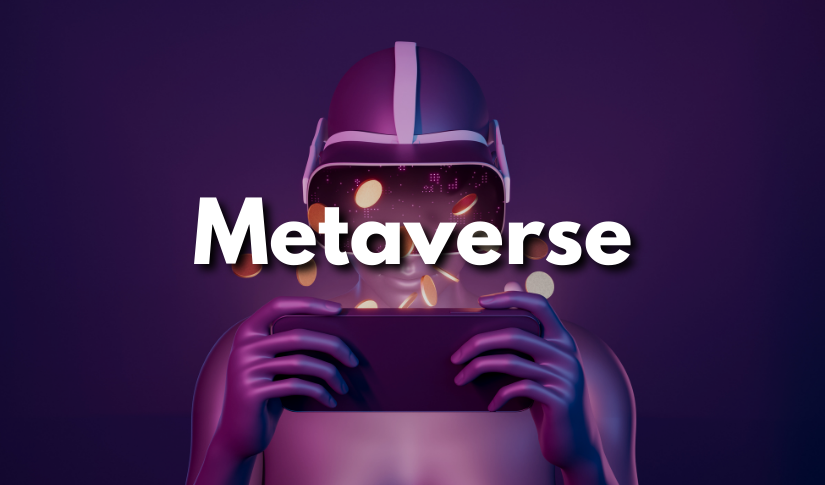 Top 3 Metaverse Coins You Should Keep Your Eye On in April 2022
Posted Friday, April 1, 2022 by
Sophia Cruz
• 2 min read
Metaverse had a good run in the first quarter of this year. Within the first three months of this year, the value of Metaverse coins rose by a significant value. However, since April, most digital assets have been trading sideways due to the bearish pressure on cryptos. This period has allowed for some exciting development so far, and it's a great time to consider adding some underrated Metaverse coins to your portfolio. 
Alien Worlds (TLM) is a must-have for anyone planning to be involved in the gaming business – globally, regionally, and locally. The platform is based on blockchain technology, enabling players and holders of the in-game crypto asset, Trillium (TLM) to earn rewards and tokens. Thus, the platform has received an incredible amount of media coverage in different world regions. TLM has an above-average utility value, and it is one of the best performing NFTs on the market. Their strategy of building NFT-based games and virtual worlds will ensure that TLM stays in high demand for years to come.
Its latest interoperability bridge to Minecraft will have a knock-on effect in conventional and blockchain games worlds via critical game engine middleware – creating a new wave of digital world growth and socio-economic impact. 
Mist (MIST)
The Binance Chain is gaining some traction within the gaming industry because it allows them to tokenize in-game assets on the blockchain with low costs, stable and secure transactions, and lower gas fees. The future of Mist looks promising, especially with its upcoming launch on Binance Chain. Mist (MIST) is a highly underrated Metaverse game project that features an open-world RPG incorporating NFTs and allowing users to battle monsters, explore its open-world environment, collect NFTs, and much more. The MIST token is a BEP-20 coin asset that thrives on the BNB chain. It is used for transactions and serves as in-game currency. 
Its MIST wallet allows users to save and send Ethereum based tokens, create smart contracts, and use decentralized applications (dApps) that run on Ethereum's network.
vEmpire DDAO (VEMP)
vEmpire DDAO emerged in September 2021 as a decentralized autonomous organization and an investment group based on the Metaverse blockchain. vEmpire is dedicated to decentralizing Metaverse, building dApps, and investing in related projects. vEmpire DDAO is shaping up to be a leading force in decentralized autonomous organizations and the Metaverse blockchain space with a number of innovative tools and features that can significantly enhance the platform's exposure and user base. It will likely attract new Metaverse investors and those interested in exploring decentralized governance models.
vEmpire DDAO, the most prominent decentralized Metaverse, GameFi, and NFT investment organization, has announced their second NFT series with all new NFT staking, enabling holders to earn passive income. Now is the time to get involved in this unique opportunity to collect popular tokens and make a passive profit. 
Conclusion
These three Metaverse coins can be the best to invest in once their corresponding blockchain network stabilizes after a period of development or changes. As for now, it is not too late to invest in these coins, so you should look into it and start investing.