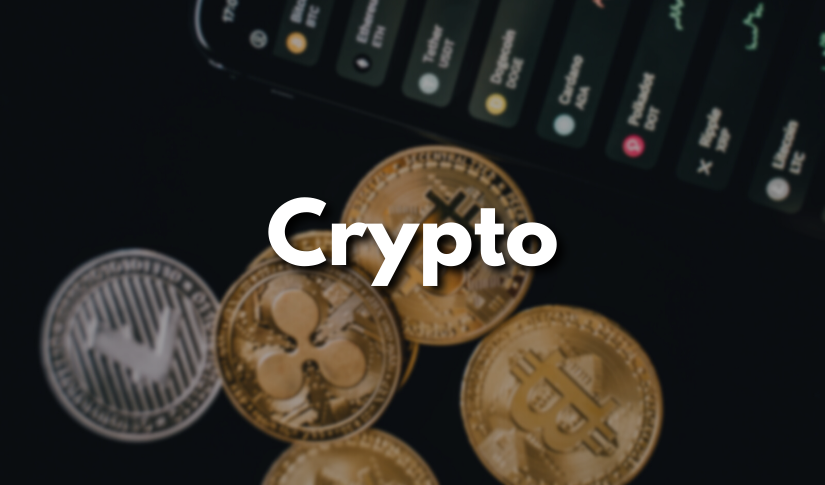 Top 5 Cryptos to Keep an Eye On in Q2 2022
Posted Friday, April 8, 2022 by
Sophia Cruz
• 2 min read
If you are looking for the best cryptocurrencies to invest in Q2 2022, you have come to the right place. This article will give you a brief overview of five promising cryptocurrencies which have shown their potential.
Investing in cryptocurrency is one of the hottest issues at present. Here are our top five picks for cryptocurrencies that you shouldn't miss. 
DOGAMI
DOGAMI is a play-to-earn mobile platform that enables players to own and train virtual NFT pets in the Petaverse. Its primary purpose is to offer players an exclusive augmented reality (AR) experience like no other.
$DOGA is the native utility token used for transactions and in-game currency. Its consistent evolution now allows PvP, allowing players to compete and combat with each other in real-time. If you are a pet lover and you might want to have yourself a digital pet, then DOGAMI will be perfect for you.
ApeCoin
Launched in March 2022, ApeCoin is a token that has a Web3 utility. This Metaverse coin is a native governance token of the Ape Foundation, the community behind the famous and best-selling NFT Bored Ape Yacht Club. The ApeCoin DAO enables users to contribute and vote on decisions necessary for the community's growth. 
ApeCoin is an ERC-20 token that is powered by the Ethereum network. It has a circulating supply of 277 million, with 1 billion tokens as the total supply. The latest update on this coin is its collaboration with Bittrex, a reputable crypto wallet. The team also integrates with Shopping.io and the International Rhino Foundation to add to its token utility. 
Render Token
Render Token (RNDR) is a distributed GPU rendering network built on top of the Ethereum blockchain, aiming to connect existing GPUs with artists and studios producing content that need access to GPU to compute power. Render Token was the first rendering network to focus on eliminating the need to purchase expensive hardware while still being secure to use and effective.
Holders can propose their jobs to the community within the Render Token ecosystem while the platform computes the RNDR needed to execute the job. RNDR tokens are the utility tokens used as payment for every work done. Even today, with many competing networks, Render Token continues its leadership role by developing innovative new technologies that significantly improve service efficiency and stability.
Internet Computer has already attracted a lot of attention in the blockchain and crypto space. Although it is still in its infancy, its potential is truly enormous. It will become a place where users can quickly and securely store important information and conduct transactions with peers worldwide while entirely decentralized.
Dfinity's Internet Computer is paving the way for better performance, incredible speeds, and a more decentralized web. It currently has 400 blocks spread on its network, but we can expect more by next year with rapid development. It revolutionizes the way we use blockchain technology.
Aurox
Aurox is an all-in-one cryptocurrency platform that combines content, data, and methods to assist crypto holders in establishing better decisions. Aurox solves the problem of dealing with expensive platforms and several unstable non-utility tokens. URUS token is the utility token that enables DeFi lending protocols and generates trades on high liquidity markets. It also provides safety from potential hacks or attacks, phishing, and fund loss on DeFi apps. Aurox has also shown predominant participation in the recent "Miami NFT Week 2022."
It is undeniable that there are more and better opportunities in the crypto world today than ever in the past. So, when done correctly and with the proper research, investing in cryptocurrencies could help you reach your financial goals.