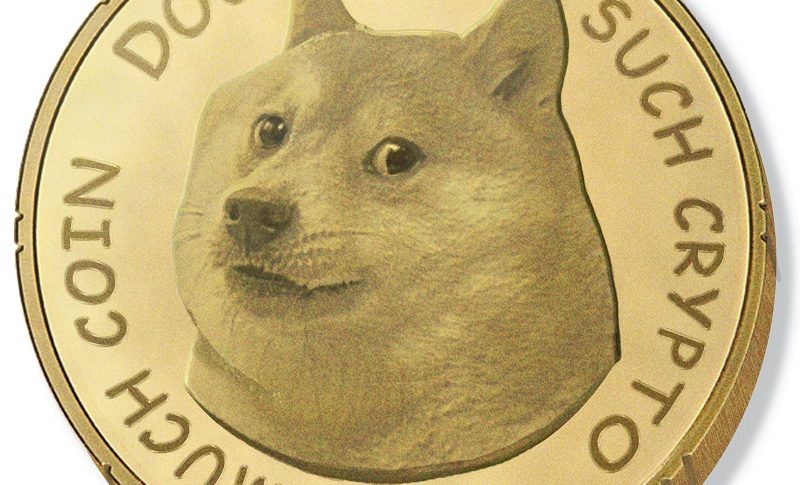 Dogecoin (DOGE) Spikes as It Makes a Full Recovery
Dogecoin may have fallen yesterday, from $0.08298 (DOGE/USD) to $0.07619, but it shot back today in a big way. This crypto is up 4.06 over the last 24 hours and is sitting comfortably at $0.08339. That's not just a full recovery but an improvement over yesterday's high before the drop.
How Dogecoin Has Performed Recently
Like a lot of the crypto market, Dogecoin has been mostly bearish over the last month, and it managed to reach $0.1446 in late April before it went into a long bearish trend.
The gradual decline has pulled down almost the entire cryptocurrency market, with a sharp drop off occurring early this month that plunged the market into one of its most severe crashes yet. What was so serious about this crash is that it happened after months of mostly poor returns in the market, with many cryptos already sitting as low as they had been in years.
Dogecoin looks like it may be starting to reverse that trend with today's uptick. It had a sharp increase that bodes well for the coin and could push it $0.100 level shortly.
Should You Invest in DOGE?
I may not be the time to invest in this coin just yet. The price is up, and that means you may have trouble recouping your investment in the short term. If you think that Dogecoin will continue rising, then by all means invest in the coin now while the bullish trend may be starting.
However, we have seen very little bullish movement from the market recently, which suggests that this upward trend could be over just as quickly as it started. We will wait and see what Dogecoin does over the weekend and if it is still up by Monday. If it is, that could indicate a longer-term bullish trend that would be very good for this crypto.
We are looking at Bitcoin, the wider crypto market, inflation, and the global economy for indicators that Dogecoin will stay bullish, because it is hard to say where it will go at this point.