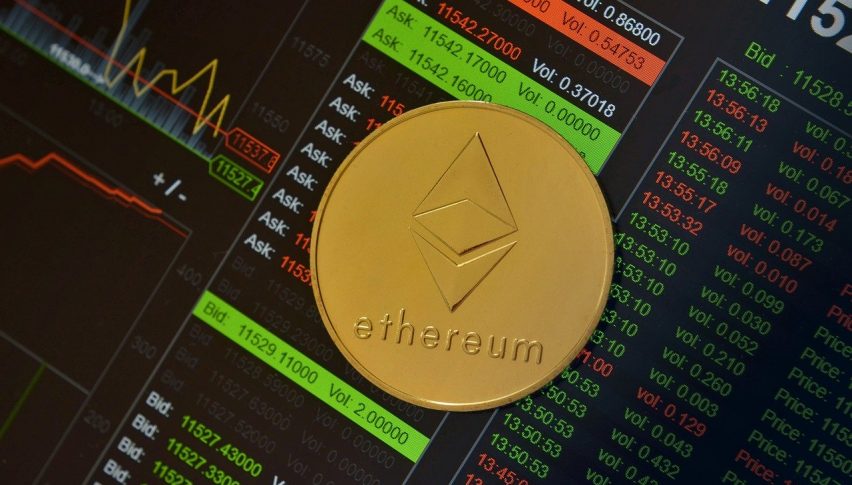 How Far down Is the Bear Market Taking Ethereum (ETH)?
After yesterday's upward cryptocurrency movement, the momentum has stopped and the market is going in the other direction. Today, Bitcoin (BTC) is down 4.85% and Ethereum (ETH) has fallen 10.31%. Such a strong negative turnabout indicates the start of a bearish market, but how long will that downtrend continue and how far will Ethereum drop?
Ethereum Bearish Recent Performance
The ETH rate is down to $1,100.51 (ETH/USD) today, and that is just a continued trend that has been mostly consistent for the last three months. We saw some positive movement a few times over the past month, but the overall trend for a while now has been bearish.
Ethereum started off the month of June this year with a rate of $1,940. We have seen it nearly halve since then, which is alarming for this crypto and the wider cryptocurrency market. Ethereum is the second highest rated crypto token, so such serious bearish movement for it has negative ramifications for the entirety of the crypto market.
Ethereum was soaring high at $3,480 at the beginning of April, but it has fallen so far from there that investors wonder if it will ever recover. It's incredible to think that this is still such a high ranking crypto after how far it has dropped in so short a time, which speaks volumes about the poor state of the market and the global economy.
What Is the Outlook for Ethereum?
We don't expect to see Ethereum recover anytime soon back to where it was even yesterday, with a high of $1,227. The overall trend of this crypto is just so poor that it is expected to fall further in the next few days. Coming into the weekend, investors may have a chance to grab the ETH tokens at a low rate, but there isn't much hope that the price will go back up very high.
The huge drop today does mean that there is some potential for a minor recovery, but maybe not enough to make any kind of serious investment. Only short-term day traders will want to try dipping their toes in Ethereum at this point, as well as perhaps anyone playing the long game and hoping to cash out on some economic boom a year or two down the road.
yesterday we saw a $1,000 dive in Bitcoin as the crypto market retreated on FTX bankruptcy liquidation rumours, today we're seeing a revers
2 weeks ago