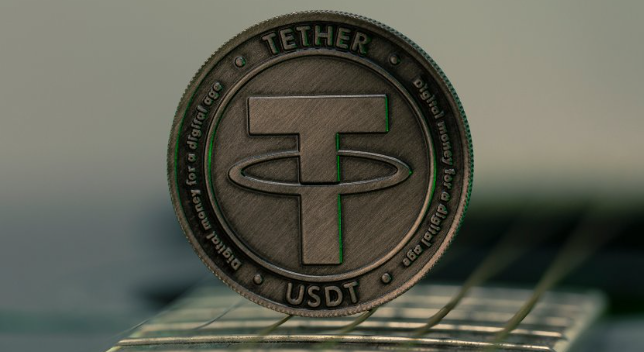 Tether (USDT) Stays Flat Amid Hedge Fund Panic
There have been reports circulating recently about hedge funds being used in an attempt to short Tether and cause a huge shift in the stablecoin and crypto market.  The Tether CTO actually responded to these reports, while the stablecoin USDT didn't budge in either its price or trade volume.
Hedge Fund Attack and Its Effect on Tether
This morning, the Tether rate is at $0.9989 (USDT/USD) with a trade volume of $46.6 billion. The price is up just 0.01% over the last 24 hours, with the trade volume climbing a miniscule 0.29%. In other words, there is practically no change in Tether since news broke about the hedge fund shorting attempts.
What happened? It looks like Tether may be getting shorted by hedge funds. The Wall Street Journal reported that there have been a number of hedge fund trades recently using the Genesis Global Trading Inc. platform. These are trades that total hundreds of millions in US dollars.
With a hedge fund, investors pool their money together and then expect to receive a return on their investments with long position value or by shorting.
The Tether CTO Paolo Ardoino responded to the recent news by saying, "I have been open about the attempts from some hedge funds that were trying to cause further panic on the market after TERRA/LUNA collapse." He says the hedge fund action appears to be a "coordinated attack" led by clowns, troll armies, and FUD (fear uncertainty, and doubt).
Should Tether Token Holders Be Worried
The USDT token is the largest stablecoin on the market, and still ranked #3 overall in the cryptocurrency market. These are positions the coin has held for a long time, and there is no risk at the moment that this will change.
What does the CTO of Tether have to say about Tether's potential for longevity on the market? When asked, he said, "Tether is the only stablecoin that is proven with fire under extreme pressure." It's true too, since Tether has managed to weather recent massive withdrawals with aplomb, hardly budging for more than a few days. It also smoothly handled last year's government inquiry and subsequent fines, bouncing back quickly as a force to be reckoned with in the crypto market. Tether has proven to be a token that encapsulates the idea of a stablecoin, managing to retain its stability in a very unstable market.
Even though the competing stablecoin UST crashed and burned recently, Tether is built differently, and it should not suffer the same fate. Tether's coin holders probably have nothing to be worried about with this latest news.