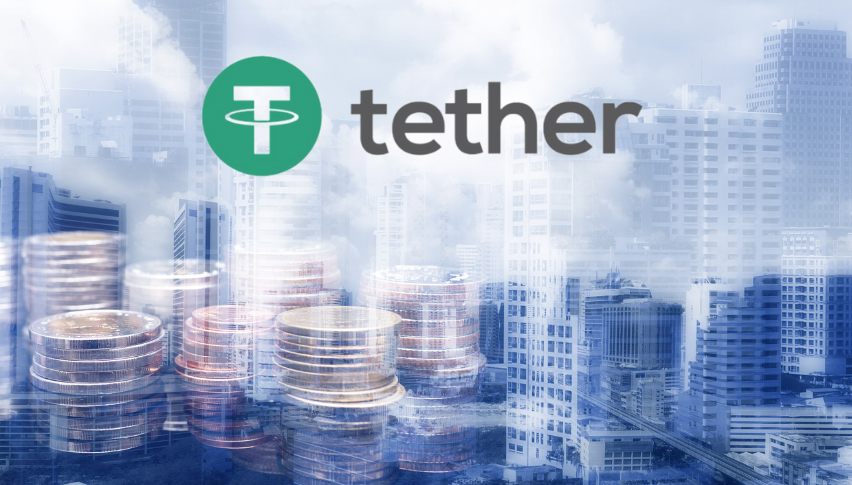 Did Tether (USDT) Really Crash with the Rest of the Crypto Market?
There was a sharp drop on Wednesday that briefly brought the crypto market to its knees. Bitcoin fell 4.15% in less than an hour, which is an astounding bearish movement. We saw the market rebound somewhat from that late in the day, but a drop like that shouldn't have affected stablecoins, right? The stablecoin Tether (USDT) is linked to the US dollar, even though it is a crypto coin. It is supposed to retain its value fairly constantly, and most of the time it hardly deviates from a value of $1.00 USD.
What Happened on Wednesday
We saw the Tether price dip as the market crashed, and it moved in the same way as the other cryptos. It's strange to see Tether do that, but that's exactly what happened. On Wednesday morning, the Tether rate went from $0.9993 (USDT/USD) to $0.992, and this happened very quickly.
The coin rebounded from that fast, within the next few hours, but it looks like sharp downward spike on the charts. It's a minor movement in the grand scheme of things, but it looks significant in that moment. We see crypto tokens spike up and down all the time, but what makes Tether different is that it is usually pretty steady. There is a lot of minor movement from day to day that would barely be perceptible with other cryptos. However, the price tends to stay pretty much the same.
What we saw with Tether's rate is that it didn't just dip during the flash crash. It has also been down for several days. Large trends other than a nearly flat line are very rare for Tether, so we would consider this up-and-down movement to be highly uncharacteristic.
How Is Tether Doing Now?
Tether is back up today, with a rate of $0.9996, but still below the $1 mark. In the good old days of the crypto market, when most major cryptos were quite healthy back in 2021-22, Tether usually stayed above $1.00 or very close to it. This deviation right now is showing just how much of a downturn the crypto market is going through.
Tether has a trade volume of $46 billion right now over a 24-hour period, though, and the trade volume is up just 1.34% for that time. It still has a long way to go to start losing mainstream consumer appeal, but we are watching this stablecoin closely. If things start to go really wrong with the leading stablecoin, you know the crypto market is in serious trouble.