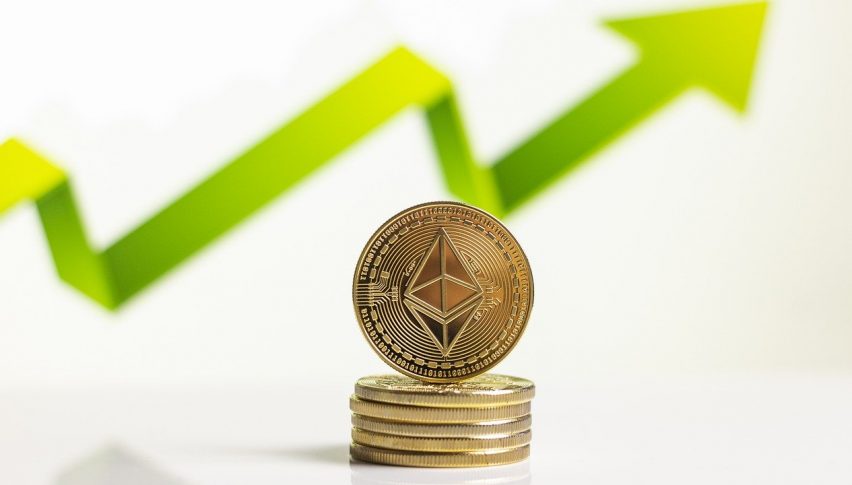 Ethereum (ETH) Begins Bullish Rebound as Today's Big Crypto Winner
Ethereum (ETH) is looking bullish today as it continues a streak started on Monday and trends upward toward the $1,750 (ETH/USD) level. It looks like this crypto is trying to recover from a drop of $325 (17%) over a period of three days.
Ethereum's Fall Last Week
Starting on Thursday of last week, Ethereum began to fall precipitously, dropping from a high of $1,868. This was shortly after Ethereum has reached a peak of over $2,000, which was as high as the token's rate had been in months.
The sharp fall brought Ethereum's price down to $1,543 before it stopped. There was a quick, short upswing then to $1,638. Afterwards, the crypto fell once more, down to $1.536.
Ethereum Is on the Rise
The ETH rate began to rise quickly after this new low point. The bull trend was not a steady incline but rather volatile and unpredictable. However, the overall trend tended to be positive and has continued upward over the last few days.
Today, Ethereum is up 3.59% over yesterday, which brings the rate to $1,716.08. The question now is whether this trend will continue on through the weekend or if we should expect a price drop over the next few days.
Where Is Ethereum Headed?
We have seen an uneven upward trend from Ethereum lately, which means there is a good chance that it will continue to stay bullish overall but have some sharp drops in there as well. We could also see this upward movement slow down and turn back around for a while, creating a peak today that may take several days to recover from.
There are several factors working in Ethereum's favor. Firstly, the new Merge upgrade for Ethereum is coming soon, scheduled for September 15th. This will be a major change for the platform and should bolster the price for a while, if everything goes well. The hype machine for this change is working hard right now.
Secondly, we are in a period of crypto market recovery. A lot of crypto tokens are seeing some of the best rates they have had in months, Ethereum included.
It's not just the crypto market doing well either, with the stock market and forex markets showing signs of strength and growth right now.
What could bring Ethereum down, though, is that consumer faith in crypto has fallen this year, and it could be tough to get that back up and maintain it. That could leave the crypto market moving in spurts and starts rather than pushing it to new highs.