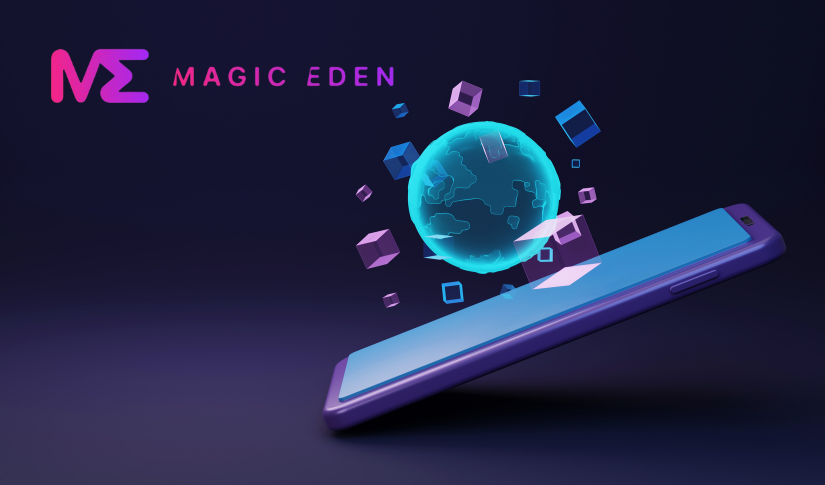 Magic Eden Collaborated with Polygon for Blockchain Gaming and NFTs
Posted Wednesday, November 23, 2022 by
Sophia Cruz
• 1 min read
The NFT market might be chaotic at this time, but investors are not giving up. There will always be a way to survive a crisis and that's what Magic Eden did to boost their blockchain development. In a recent report, Magic Eden collaborated with the Polygon crypto network to support NFT assets minted on Polygon. 
Magic Eden was launched in 2021 and is now one of the NFT market platforms popular in the NFT space. They announced their support for Ethereum-backed digital assets in August 2022. 
According to Magic Eden co-founder Zhuozun Yin, they have picked Polygon for several reasons – its rapid growth in adopting other major Web2 brands and its potential large-scale gaming via the metaverse platform. In addition, Polygon has faster and cheaper transaction fees compared to Ethereum's mainnet which is very ideal for large digital assets.
Magic Eden aims to focus on providing tools for creators using Polygon (via launchpad using 'MATIC' Polygon's native token) and a marketplace no later than December 2022. It also appears that the launchpad has already gotten the attention of gaming publishers and developers such as Kakao Games, nWay, IntellaX, Boomland, Block Games, Taunt Battleworld, and Planet Mojo. 
Currently, Polygon has tens of thousands of decentralized blockchain applications and over 1.9 billion transactions processed holding over 174 million unique user addresses and $5 billion in secured assets.
As Magic Eden expands to Polygon, they are expecting to get more audience, developers, and publishers and give them a secure place to trade assets for their games. 
Crypto markets are still facing quite a downfall after the FTX crisis and it would really take months even years for other crypto markets to recover. But on the bright side, this might bring a faster recovery as crypto markets start to work together.