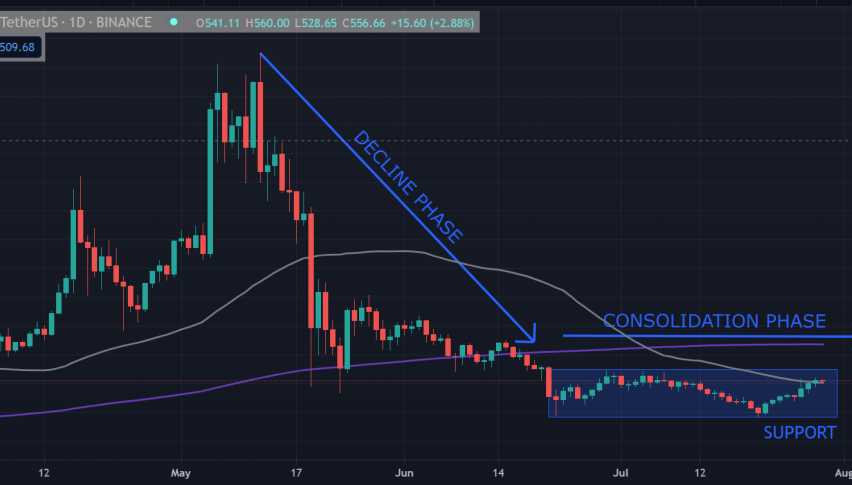 Is Bitcoin Cash (BCH) Trapped in a Bear Run?
The cryptocurrency token Bitcoin Cash (BCH) is continuing its downward trend today with a drop of 4% and a price point of $96.00 (BCH/USD) and falling. Investors are worried about how far this bear trend will go and wondering when the coin will turn around and show signs of recovery.
BCH's Rough Week
On Boxing Day, Bitcoin Cash managed to achieve a high of $103.53 but then quickly started falling. It has been falling ever since, sometimes quite steeply. The coin dropped to $101.6 the following day and looked like it might be stable for a while. Then, it fell to $98.51 on the 28th, below the key $100 level, and it looks like the bulls got ahold of it from there.
Bitcoin Cash has continued to stay bearish, falling sharply and showing no signs of slowing down. It could be stuck in this spiral as we enter the New Year, but investors are hoping for some indication of a turnaround soon.
The Silver Lining
The good news for those who are interested in investing in Bitcoin Cash is that the coin has a high trade volume at the moment. It's 24-hour average of $143.9 million is about 26% higher than yesterday.
That could help to propel the BCH rate back up in the next few days, and our expectation is that the coin will enter the New Year on a bullish surge. While BCH has been trending down over the last 30 days, that could change with the new spending habits the New Year might bring.
Overall market sentiment for cryptocurrency is still subdued, but we do expect to see a shift (however temporary) as 2023 starts.
If you have Bitcoin Cash at the moment, it does not make sense to sell it just yet, while the price is so low. You may see a better price point in January. For those looking to buy, though, this may be as low as the BCH price will get, and today could be the last chance for these historically low rates.