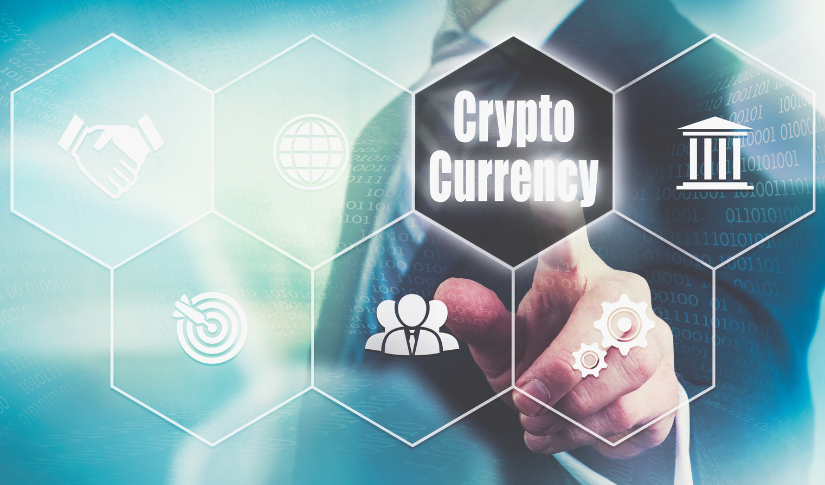 Best Gaming Crypto Coins To Buy This Year
Posted Wednesday, August 30, 2023 by
Sophia Cruz
• 3 min read
Blockchain-based gaming is now a fast-growing industry that provides players with a new way to own, trade, and sell in-game assets. In fact, the intersection of gaming and cryptocurrency has brought great significance to gaming crypto coins as it provides innovative ways to enhance user experience and open opportunities for gamers to earn actual value while playing while the whole crypto space adapts to the vast gaming industry. 
In this article, we'll show you how these top gaming crypto coins have the most promising investment potential. These coins are known to have a solid track record in terms of reliability, fast transactions, low fees, and an innovative ecosystem that encourages gamers to create, share, and trade their in-game assets.
The Sandbox (SAND)
Launched in 2011, the Sandbox is a blockchain-based virtual gaming platform that allows users to build, create, and trade digital assets in a game form. The platform combines unique features of DAO and NFTs to create a decentralized ecosystem for gaming enthusiasts. Its utility token SAND has tangible applications within the Sandbox ecosystem, including facilitating transactions.
On August 24, the Sandbox announces Alpha season 3, the largest showcase of playable experiences to date offering more ways to interact with NFTs and bring utility to the space while building an open metaverse. During AS3, players can re-invent themselves by creating an avatar and dive into a Web3 ecosystem where art, music, architecture, fashion, and gaming come together to herald the future of entertainment.
Meanwhile, SAND is currently trading at $0.3297 with a 24-hour trading volume of $41.63 million. 
Decentraland (MANA)
Decentraland (MANA) presents itself as an Ethereum-derived virtual reality ecosystem, enabling users to generate, engage with, and profit from various content and applications. Inside this environment, users have the opportunity to buy parcels of land, which they can subsequently explore, develop, and capitalize on.
Its native token MANA is an ERC-20 standard token that powers the Decentraland platform. With this tool, users can purchase plots of LAND as well as in-game items and services including NFTs.
MANA has been in a downtrend since February showing lower lows and short-term pullbacks. During mid-year, it entered into a bullish trend and started to rise toward $0.50 but this move could not be sustained and was halted near the $0.4420 level. 
As we move towards the end of the year, MANA's price went down further and broke the major resistance level of $0.33. At this time of writing, MANA is trading at $0.3106. But despite the downtrend, there's still a sense of optimism in the Decentraland community that the project may rebound in the coming weeks. 
Axie Infinity (AXS)
Launched by Sky Mavis in 2018, Axie Infinity has become well-known for its groundbreaking P2E (Play-to-earn) model, revolutionizing gaming by turning it into a profitable endeavor. Axie is a digital pet universe based on NFTs, where players collect, nurture, and trade unique creatures supported by blockchain technology. 
In recent news, Axie Infinity is planning to unlock tokens equivalent to 11.2% of its current $631 million market cap. This translates to releasing 14.8 million AXS tokens equivalent to $71 million on October 20th. Axie's team will receive $27.8 million while both staking rewards and P2E each receive $16 million. 
Furthermore, the commencement of the Mystic Era season 5 has revitalized the popularity of Axie Infinity. Analysts continue to hold an optimistic outlook, suggesting that the value of AXS could potentially ascend to $7.73 by year-end.
Presently, the price of AXS stands at $4.956, contributing to an overall market capitalization of $665.37 million. The accomplishments of this initiative are evident.
Enjin Coin (ENJ)
Enjin Coin is an Enjin project, offering a network of interconnected blockchain gaming tools. Enjin empowers game developers to tokenize in-game items on the Ethereum blockchain via its ENJ coin (an ERC-20 token), supporting digital assets created on its platform.
Presently, Enjin is navigating a pivotal point marked by uncertain prospects and fluctuating fortunes. In the last 24 hours, ENJ has decreased by 2.57%, reaching a trading value of $0.249. Amidst market fluctuations, bearish sentiment predominates, with a handful of key support levels offering stability.
Despite the minor setbacks, the support of Enjin remains resolute and underrated. Market experts and analysts are still closely monitoring ENJ state, as its performance could potentially set the tone for the broader crypto landscape.
Chiliz (CHZ)
Chiliz is the leading digital currency for sports and entertainment by the Malta-based FinTech provider. It operates the blockchain-based sports entertainment platform Socios, which allows users to participate in the governance of their favorite sports brands.
Since then, Chiliz has become a significant contributor to elevating fan engagement in both e-sports and sports. Its platform enables users to actively participate and influence their favorite teams through tokenized voting systems giving them a voice in club decisions. 
CHZ is currently priced at $0.0633, boasting a 24-hour trading volume of $23.5 million and an overall market cap of $431.68 million. A potential upward trend in the upcoming months might lead CHZ to achieve an average price of $0.0751. Projections for its price range from a low of $0.0581 to a high of $0.0921. By year-end, the anticipated price range widens from $0.0578 to $0.107.