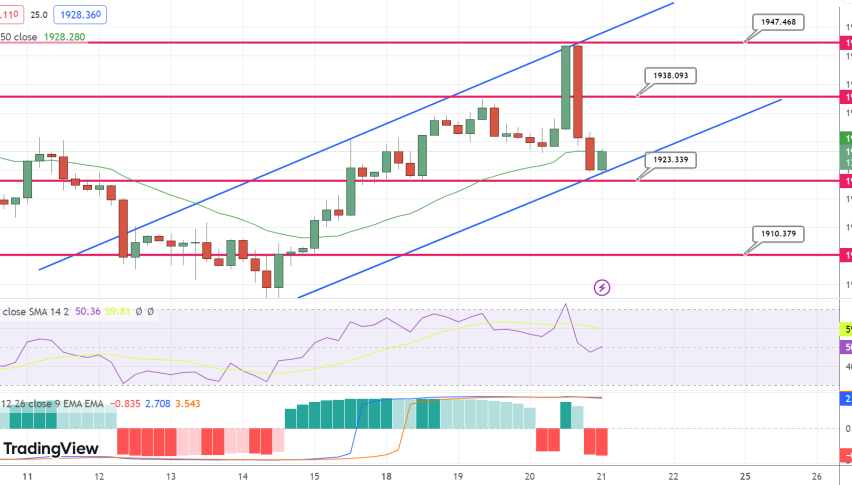 Gold Price Observes Modest Revival Amid Hawkish Fed Stance
Posted Thursday, September 21, 2023 by
Arslan Butt
• 1 min read
In Thursday's Asian trading session, the GOLD price (XAU/USD) exhibited a slight rebound, lifting from its recent slump to approximately $1,928. Nonetheless, the precious metal continues to confront bearish momentum in the wake of the Federal Reserve's decision to maintain policy rates at 5.5%, accompanied by decidedly hawkish commentary.
During its recent September gathering, the Federal Reserve upheld interest rates within the anticipated 5.25-5.50% bracket. Board officials exude increasing confidence in their capacity to temper inflation without inflicting detriment upon the economic landscape or precipitating substantial employment deficits. During a subsequent press briefing, Chairman Jerome Powell underscored the Fed's unwavering objective of realizing a 2% inflation rate. He further elaborated on the institution's preparedness to escalate rates, should the need arise.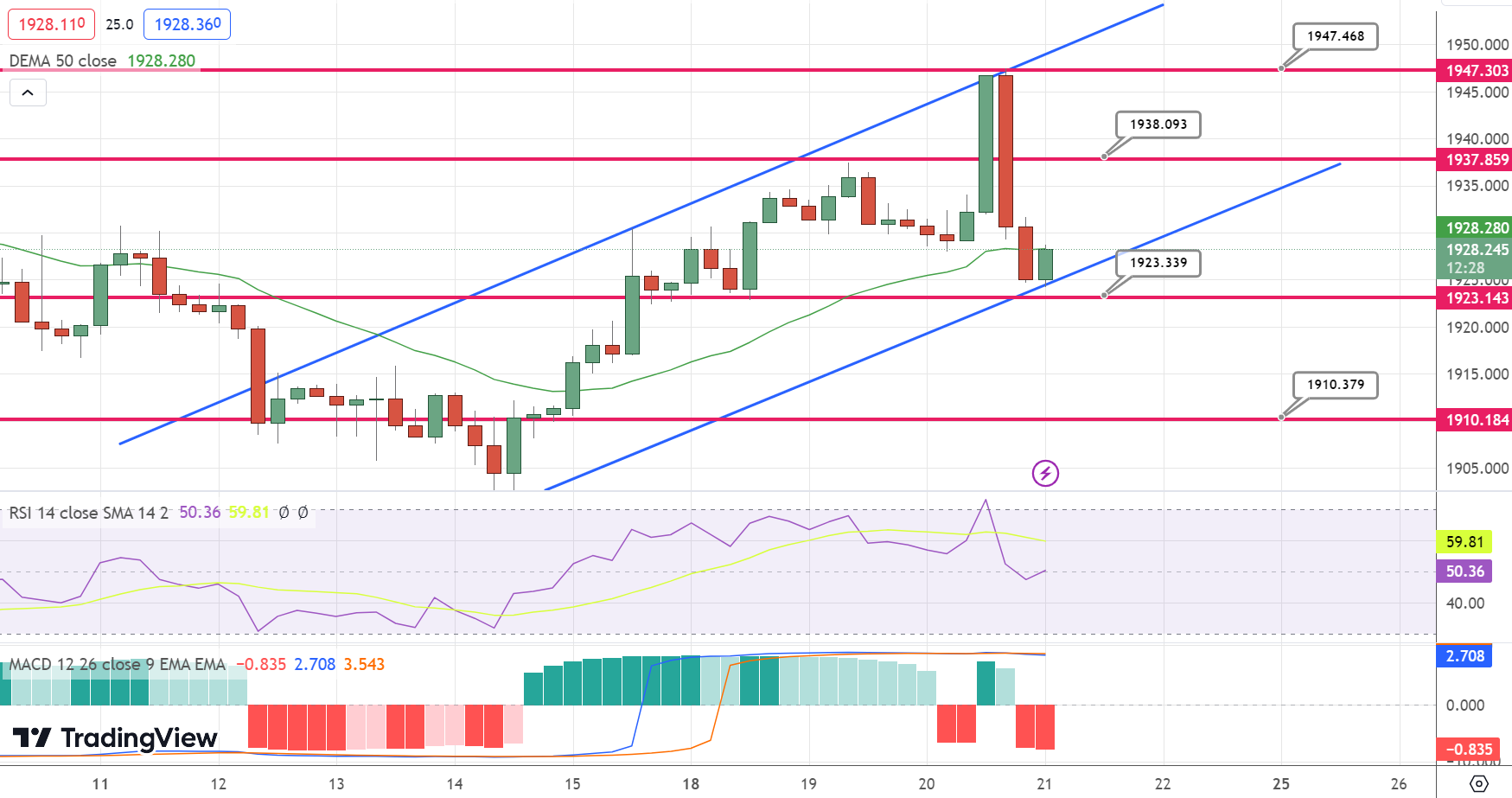 The Federal Reserve's latest quarterly prognostications intimate a potential interest rate augmentation this year, forecasting an apex range between 5.50% and 5.75%. These projections also suggest a more constricted rate stance through 2024 than formerly envisioned. The Fed's updated Summary of Projections (SEP) delineates an anticipated 5.1% interest rate by the conclusion of 2024, an ascension from the erstwhile 4.6% estimation. It's pivotal to recognize that ascendant interest rates enhance the opportunity cost linked with non-yielding asset investments, thereby portending a pessimistic trajectory for precious metals.
As the week progresses, GOLD market participants will be meticulously monitoring forthcoming data, including the US weekly Jobless Claims, the Philly Fed, and Existing Home Sales scheduled for Thursday. Additionally, Friday will see the release of the preliminary US S&P Global PMI for September, insights from which might furnish a more discernible trajectory for the gold valuation.