Crude oil heading down today
Oil prices have been very choppy in the last 5-6 weeks after topping above $50/barrel. There have been some global events which have contributed to this uncertainty in oil prices. The disruption in Nigeria caused by rebel fighters, the oil production workers strike in Libia over unpaid salaries and the recent troubles in Turkey where 3% of global oil supply travels through have left the oil market uncertain. 
Today is a bearish day for oil
Today oil prices have declined about 1.5 cents with London Brent down to $46.50/barrel at the moment from around $48/barrel and US WTI down below $45/barrel from $46.60/barrel this morning. The CAD is very correlated to oil prices but this correlation feels week today. USD/CAD is up by 50 pips while oil prices are down by around 150 pips. Does this mean that the correlation is wearing off? I don´t think so. 
WTI crude oil is enjoying bullish moves as investors continue to look forward to China reopening its economy and easing back on its Zero
3 months ago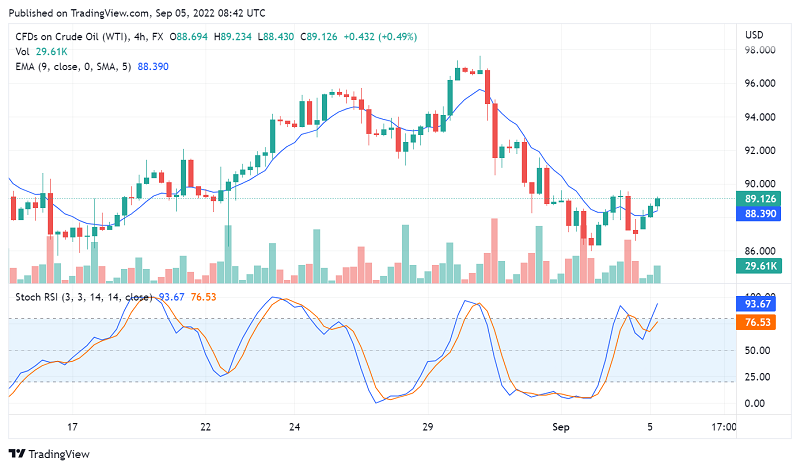 5 months ago