SNB is the first of the gang to go
Posted Thursday, September 15, 2016 by
Skerdian Meta
• 2 min read
Good morning FXML followers, I hope you followed our NZD/USD short term sell forex signal that we opened yesterday. It closed about an hour ago, after a wave of negative sentiment gripped this forex pair this morning. Nothing feels better than starting the day with a nice profit.   
Today is a day packed with economic events/news, so get your toast, eggs and bacon ready because we´re going to be glued to the computer screens for quite a few hours. It started in the early morning with the quarterly GDP numbers from New Zealand which remained the same as previous, thus missing expectations. This was the reason for the negative sentiment in NZD/USD this morning, which helped the price trigger the take profit target in this forex pair. 
A few hours later, the employment figures showed that the employment in Australia had declined in August but the unemployment rate declined as well. That sent AUD/USD about 30 pips lower. 
Just a while ago the SNB (Swiss National Bank) left the interest rates unchanged as expected in their meeting, but they did mention a few risk which might come from abroad, such as the uncertainty following the Brexit referendum. 
All the rest of economic data/news that is expected later today is very important too. The UK retail sales numbers for August will be up shortly and it will show us in the UK consumer continues not to be affected by the Brexit vote. 
The Eurozone inflation is up on the schedule, followed by the BOE (Bank of England) meeting with their monetary policy decision and then the US session kicks in with a handful of economic data release which won´t fit in this update since the list is too long. 
So, keep an eye on the economic news websites and check us continuously today to see what´s going on in forex and try to figure out of the market response.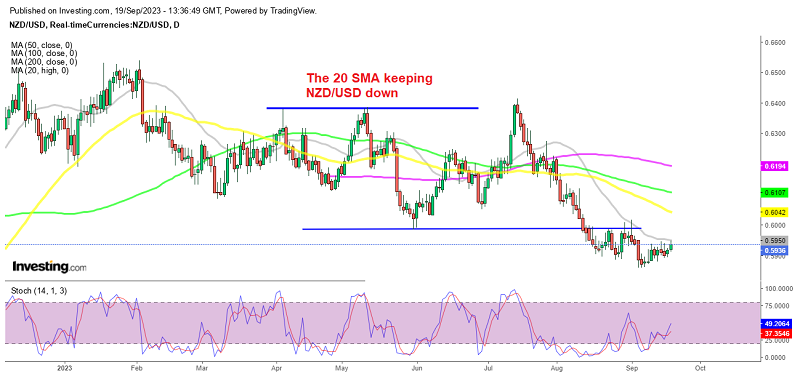 3 days ago