Good morning FXML followers! I woke up this morning having in mind the long term GBP/USD forex signal. I think I might have dreamed about it last night, but I´m not sure.
Anyways, I checked the forex charts as soon as I jumped out of bed a while ago and I saw GBP/USD was around 1.3010. The price was heading in the right direction in this forex pair last evening and I left this forex pair at 1.3070 before I hit the sheets last night. 
I was hoping the price would lower overnight because, judging by the price action yesterday, I could feel that the top side was limited. The price was making lower highs while it was sliding down, as you can see from the H1 forex chart. This means that the buyers are losing strength every time they try to push the price up. 
However, the 50 and 100 moving averages (MAs) in the same timeframe charts posed some risk to the downside. Following the FED meeting on Wednesday evening, the market sentiment has been negative towards the Buck the entire day yesterday. Because of this, we were a bit uncertain when the market sentiment would shift as we opened the GBP/USD forex signal.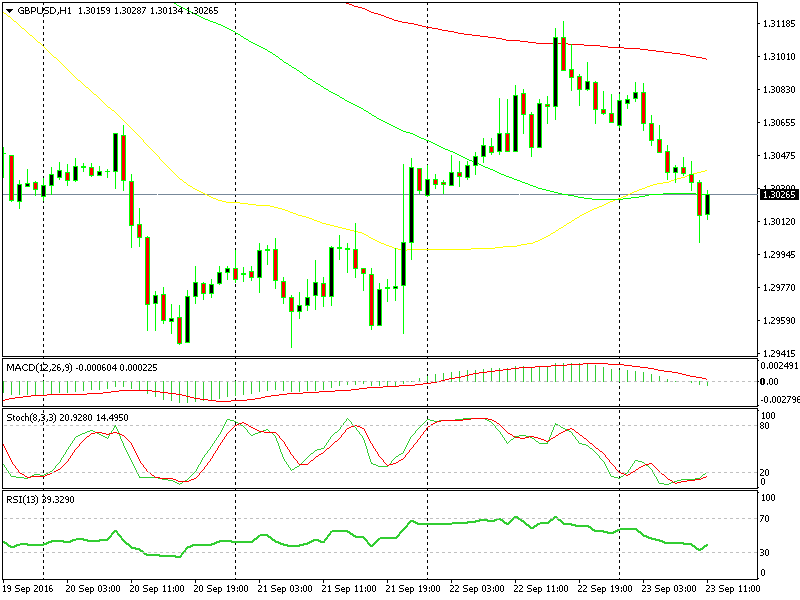 The 50 MA provided some support on the way down but couldn´t stop the decline.
We received some early signals yesterday after the price reached a top at around 1.3120s, but as I said, there were obstacles on the downside too. Well, I just woke up and saw the price at 1.3010. I closed this signal manually for more than 100 pips because the 1.30 level has provided strong support before, so it might do the same again. 
It feels great to start the day with a handful of pips, doesn´t it? I hope the entire day goes in the same direction and we increase our weekly profit. Besides the Eurozone figures which were just published, the economic data is scarce today. Therefore, the market sentiment will play a crucial role. We will try to concentrate and read the price action today. 
The US consumer is softening as intertest rates go up, which is a factor for the USD retreat and for the FED to stop hikes
2 days ago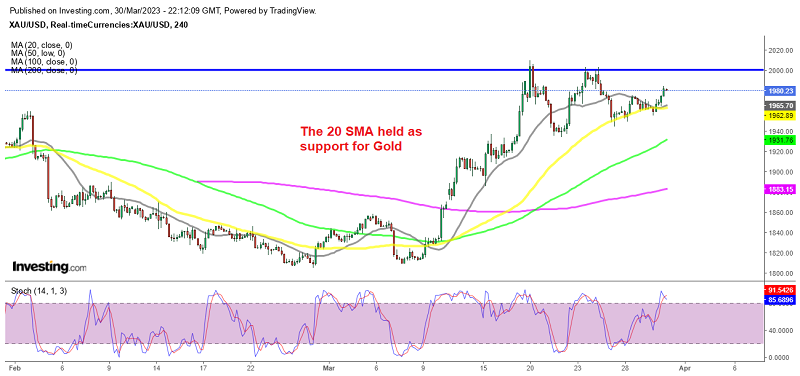 2 days ago