Some Quick Levels Before It Kicks in Again
We have been so concentrated on the US elections lately that we totally forgot about posting support and resistance levels. We haven´t done so in a while and there has been plenty of action in the forex market which has brought into play new levels, so it´s about time we have a quick look at the new levels. 
USD/JPY – This has been the most volatile among the major forex pairs, especially yesterday when it nearly completed a 500 pip round trip. Right now, the price is hanging around 105.80, which is a resistance level, followed by 106 and 106.50. 107.40-50 is the top from July after the Brexit fallout so that will provide some solid resistance as well, but the 100 smooth moving average 100 SMA on the daily forex chart will be the ultimate resistance, which stands at 107.80.  
The first mild support is provided by the 20 SMA, which at the moment is hanging around 105.30, followed by another mild support at 105. The 50 and 100 SMA on the H4 USD/JPY chart came at 104, while the 200 SMA came at 103.50-60, so these two support levels are of bigger importance. 
The daily chart offers a clearer picture. 
GBP/USD – The 1.2350-60 level was providing support all day long yesterday, so it will be the same today I guess, particularly since the 100 and 200 SMAs still hang around there on the H1 GBP/USD chart. 1.2290-23 is the second support level aided by the 100 SMA on the H4 chart and after that comes 1.2250. 
On the same timeframe forex chart, we can find the 100 smooth moving average at 1.2470, so that will be the first line of defence for GBP/USD sellers. The 1.25 round level can never be ruled out, of course, but the level we need to watch in the short term is the recent high at 1.2550. If that´s broken, it will open the door to 1.26 and probably 1.28 in the short term.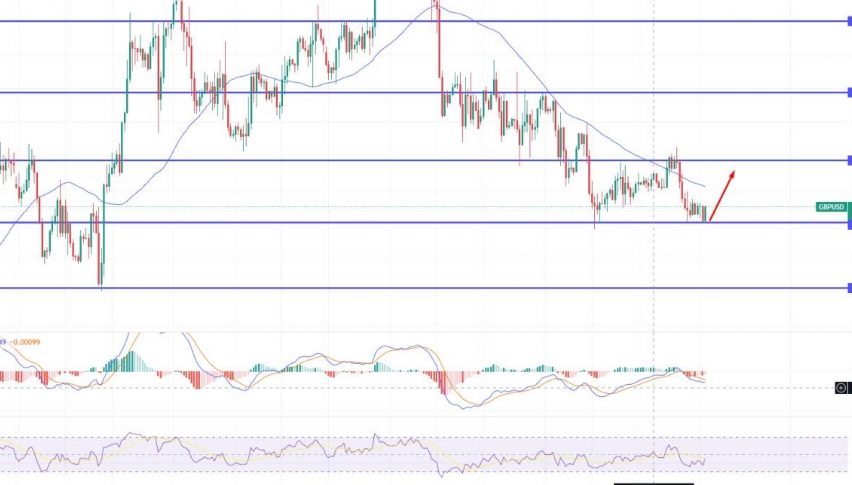 9 months ago