Britain "Trails" Europe Today
Europe has been trailing Britain since the 2008 global financial crisis. It´s been trailing Britain and the US since that time because these two economies (UK and US) are more flexible and can adjust much easier to different economic conditions than their counterparts in Europe and Asia. 
The Eurozone economy is now where the US and UK economies were a couple of yers ago. It left behind the rough times of stagnation and flat inflation, which in some cases, turned into deflation as the EU inflation chart showed us in the previous update. 
Now the UK and the US as still a step or two ahead, since inflation in these two countries is substantially higher than in Europe and particularly Japan. The economic reports from UK and US are also a few PMI points ahead; they are in the 55-56 region while the European data is usually in the 53-54 PMI region. 
The UK construction report today was another confirmation that the UK economy is doing quite well. It jumped to 54.2 from 52.8 previously with all the subcomponents moving higher, too. Input prices were the highest since early in 2011 (6 years), new employment picked up at the fastest pace in about a year, and housing activity rose to 55 from 53 PMI.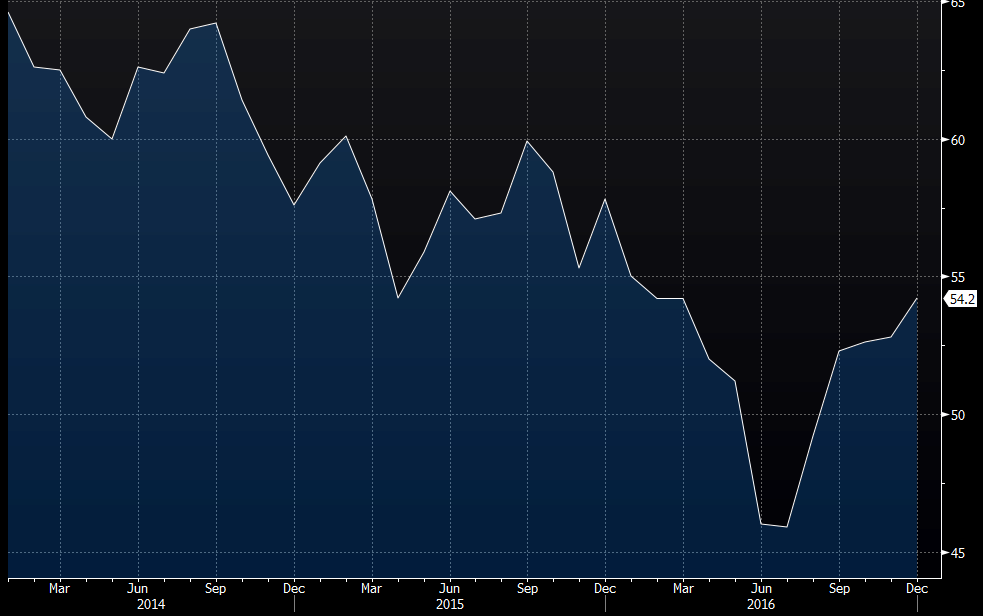 It didn´t take long for the UK construction sector to bounce back after the Brexit referendum. 
That´s a very decent jump and with Brexit on the background, that looks even better. That´s because this sector would be in a much better place in my opinion if it wasn´t for all this Brexit uncertainty and I sure know that this is one of the main sectors of the UK economy together with financials. 
I just called some of my mates working in the construction industry in the UK and they confirm the positive trend since they can´t find enough skilled labour for the job. GBP/USD only jumped a few pips following the release and it´s now back where it was.