A Quick Look at the Market
What´s the thing which stands out the most this morning? There are two, the commodity currencies and the British Pound. 
The commodity block has been really quiet this morning. Most of them have been trading in a 20-30 pip range during the Tokyo session and for about half of the London trading session. We decided to open a sell forex signal on NZD/USD since the risk in this pair is lower, compared to more volatile forex pairs. 
That didn´t as well as planned since this pair only dropped for about 25 pips, which was 10 pips short of our take profit target for this signal. EUR/USD on the other hand, lost 45 pips in the last hour or so, but that signal still looks good and we will take a deeper look into it soon. 
Speaking of the EUR/USD, it´s been the second most volatile pair so far today, although recently we have been used to see 200-300 pip moves. We´re interested in the larger picture of this forex pair because we have an open long term forex signal here, but we´ll take a better look at this later on. 
The British Pound takes the prize as the weakest link. There have been some comments from the UK Prime Minister Theresa May earlier today about the EU/UK Brexit negotiations, but I don´t think that´s the reason for this move. 
The 50 SMA was too tough a resistance level for GBP/USD buyers
This is more of a continuation of the reverse which started after GBP/USD traders got cold feet at the 50 moving average on the daily forex chart. As you can see from the daily GBP/USD chart above, it has been a one-way traffic in the last two days, after the price failed to break that moving average. 
It´s been helped by some USD buying on Friday and so far today, but it is mainly a GBP thing. This pair has become extremely volatile since the Brexit referendum and you cannot trust any levels here, that´s why we are being so cautious with it. We suggest that you be cautious as well.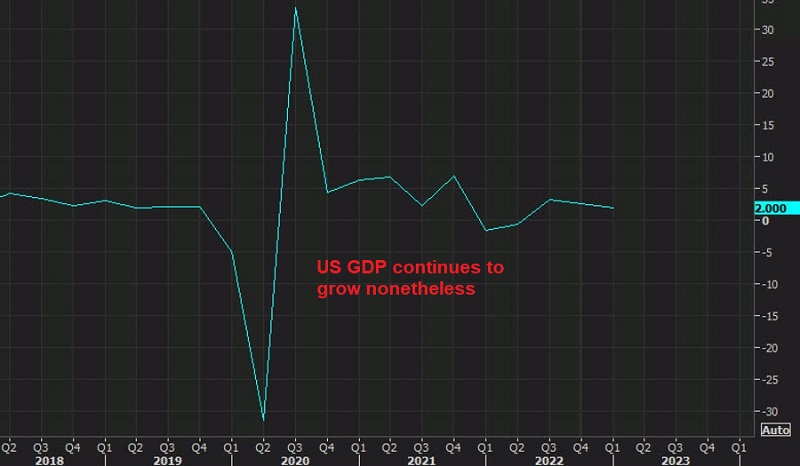 16 hours ago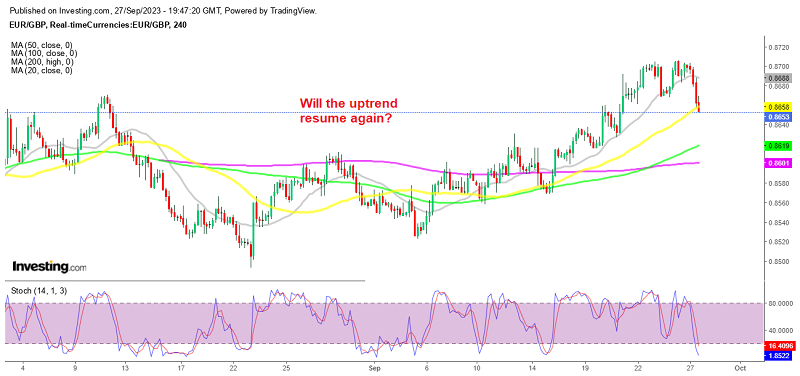 21 hours ago
Durable goods orders showed a 0.2% increase in August, against -0.5% expected and July's -5.2% decline, which was revised to -5.6%
2 days ago