Are You Up for Another EUR/USD Signal?
After a couple of months in a strong downtrend, EUR/USD has gone through a period of correction during January, so it´s been a bit tough for sellers. 
However, the 1.0800-30 area has turned into a strong resistance. Actually, it has provided support all year round last year, so it´s not a surprise to see it turn into resistance now. I have highlighted this level quite often recently and it is worth considering for a long term sell signal. 
Nevertheless, I´m not convinced yet that this is the end of the long term retrace, so we´re looking for short term signals for the time being. 
Right now I´m looking at the H1 and H4 EUR/USD charts and I see half an opportunity for a short term buy forex signal. 
The H1 chart is severely oversold. 
The 1.0725-40 level provided resistance and support a few times last week and the hourly chart shows that there´s still some buying pressure down here.
The technical indicators at the bottom of my forex platform are also oversold, too. So, all this forex pair has to do now is move above the 100 SMA in red and the odds for the bulls will double up. 
Still, the H4 chart is not oversold yet. The same technical indicators here are still headed down, with some more room to go until they become oversold. 
Despite this fact, the 50 SMA in yellow is doing a good job in keeping the sellers in check. So, the picture is a bit confusing here.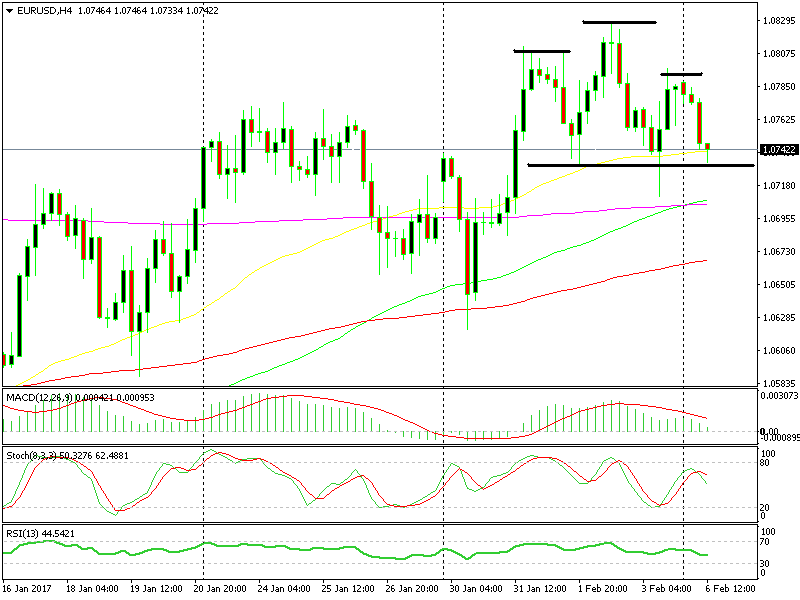 The head & shoulders are a bearish chart pattern. 
The trend is obviously up, which is another reason to be long rather than short, but there´s also a head and shoulder pattern being formed here. Of course it´s a bit messy, but we´re not doing technical drawing here, so that's the cleanest head and shoulder you´re gonna get.
It is a bit of a mixed picture, but I´m still favouring the upside for a little longer. I will follow the price action for a while, but it´s an opportunity. So you can use it on your own terms if we decide not to pull the trigger here.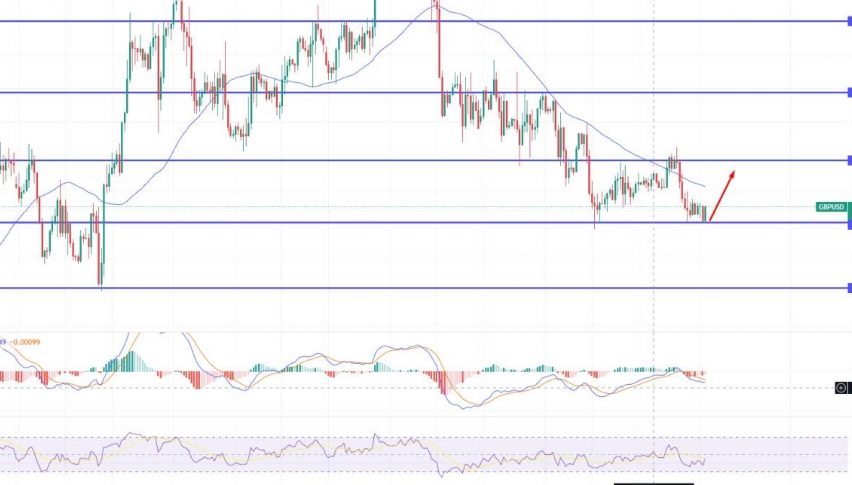 9 months ago