Canadian Employment Report Giving Us Another Winning Signal
A couple of hours ago we opened a sell forex signal in USD/CAD. The reason for this was purely technical. 
This forex pair was oversold on the hourly chart as the stochastic indicator suggested at that time. Besides that, if we switch to the H4 forex chart we can see that the previous candlestick closed as a doji, which signals a trend reversal soon. 
The trend reversal happened eventually, but the main factor for that was the impressive Canadian employment report. New employment jumped by more than 45k while it was expected to decline by 10k. 
The Canadian unemployment rate also beat the expectations when it showed a 0.1% decline from the previous month. At 6.8%, the unemployment rate in Canada is higher than its peers in other developed nations, but it´s slowly getting to the natural unemployment level.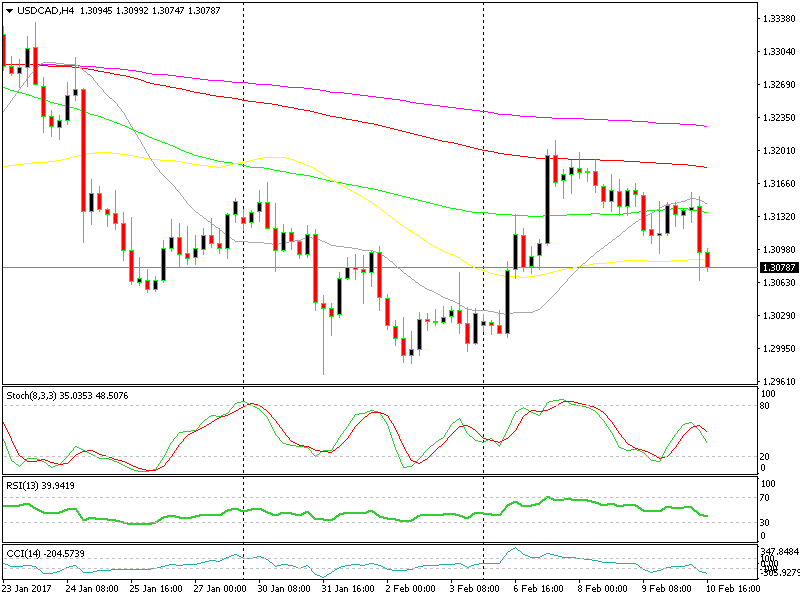 The H4 chart wasn´t overbought yet, but the doji was enough to persuade us to sell
So, that round of data was published and CAD pairs immediately lost 80-100 pips. Our USD/CAD signal reached the take profit target, so it´s been three winning forex signals for us today. 
Yesterday the FED delivered a hawkish pause with the DOT Plot pointing to more rate hikes, today the SNB and the BOE should hike by 25 bps
3 days ago