Do You Want to Sell EUR/USD Now?
Since it´s dead quiet and our EUR/GBP signal seems to be going nowhere at the moment, I´m looking at other forex pairs to see any chart setups which might be interesting. 
Well, the only interesting chart at the moment is EUR/USD. If you look at the hourly forex chart, this forex pair is sort of overbought because the stochastic indicator is oversold and heading down. 
Trading between two moving averages
Besides that, the 50 simple moving average (50 SMA) in yellow is playing hard today. It hasn´t been the strongest moving average recently, but this morning it´s proving to be a tough crib. 
It would have been nice if we spotted this opportunity earlier when the price was around 1.0660 which is some sort of support level too and opened a short term forex signal, but it´s not too late yet. 
By the way, we´re not pulling the trigger just yet, hoping that we get a better entry level higher up. But, we might as well miss this opportunity, so it´s your call.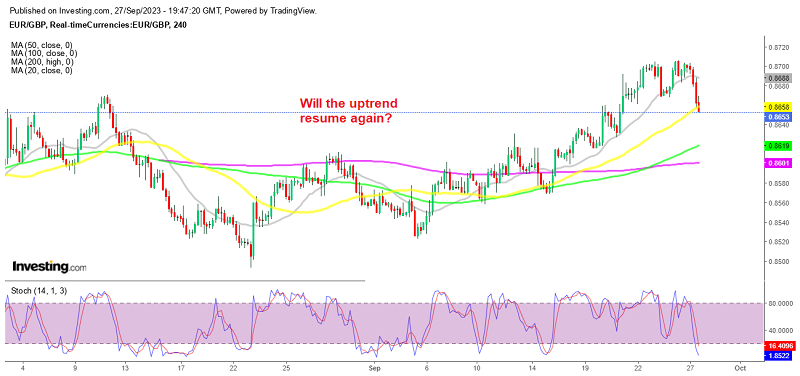 19 hours ago
EUR/USD should break below 1.06 this week with the business climate and inflation softening further in September
4 days ago