Some Levels to Start the Day – GBP/USD
This morning has been similar to yesterday so far, with most major forex pairs only moving a dozen pips. Once again, GBP/USD is the biggest mover, but unlike yesterday, the Pound gained on the Buck this morning. I heard that there might have been a fat finger in the early morning low liquidity market. Anyway, let´s have a look at the support and resistance levels for this forex pair since we haven´t done so in quite some time.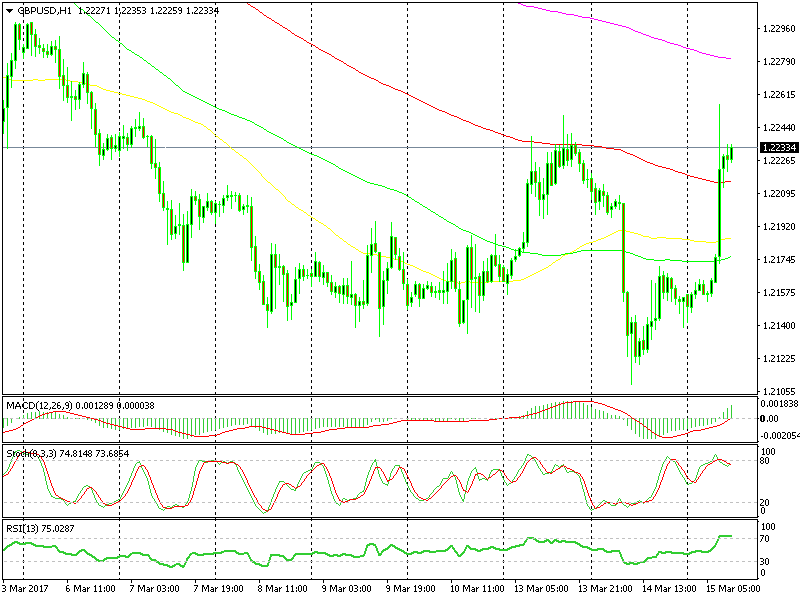 Resistance   
The first resistance level is yesterday´s high at around 1.2250-60, which has been the top so far today. So, that´s a decent level. Above there comes the 200 SMA on the H1 forex chart at 1.2280, followed by 1.23, obviously.
We must take into consideration the 1.2350 level, but the real level to watch is 1.24. The UK employment report is due soon. Therefore, we´ll see if these levels will hold in case we do get a great report, which I really doubt judging by the last one.
Support
The first mild support comes at 1.22, but take it with a pinch of salt. In fact, 1.2215 is a stronger support since that's where the 100 SMA (red) stands. That SMA provided solid resistance yesterday.
Below there comes the 100 simple MA (green) at 1.2175. This is another considerable level, which is followed by 1.2140-50 and 1.21. So, let´s gear up for the employment data to hit us.