USD/JPY Hitting TP for the 10th Time
Several hours ago we opened a sell forex signal in USD/JPY. It´s been a bit of unnerving, particularly in the first couple of hours when the overnight retrace extended a bit further to the 20 SMA on the H1 forex chart.
That moving average was one of the reasons we opened that signal, by the way. During such strong downtrends, the importance of smaller period MAs increases, because it takes time for the bigger ones to catch up with the price.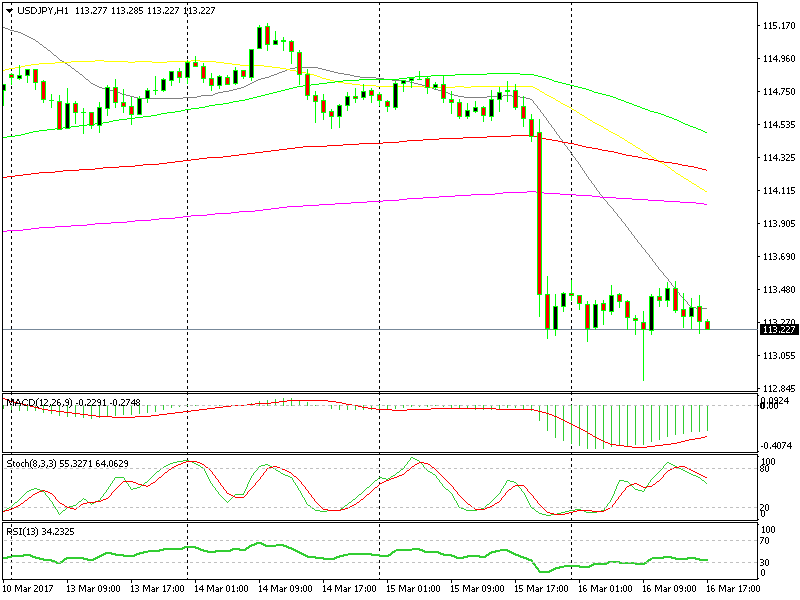 The 20 SMA held and gave us 25 pips
Besides that moving average, the trend was down since the FOMC statement last evening and the stochastic indicator became overbought, which means that the retrace is almost over.
Not long after, this forex pair started slipping lower. The price reached our take profit but it reversed pretty quickly, so our system didn´t quite catch it so we missed out.
It repeated it a few times, which became annoying for us, but finally triggered our TP a few minutes ago, so here we start the comeback after yesterday´s nasty surprise in AUD/USD immediately after the FED hiked the rates.