A Better Start Today, But Mind the UK Inflation in A Minute
Yesterday was sort of mixed for us regarding forex signals. We started with a winning EUR/GBP signal, but got burned on GBP/USD. We did end the day with another winning forex signal though.
Today we started in a better manner and hope it continues like this. We closed an EUR/CHF signal in profit last night and shortly after opened a sell forex signal in GBP/USD.
We opened that signal because the hourly forex chart was already oversold at that time, the 50 SMA was providing strong resistance and the UK inflation report was looming on everyone´s mind. So, we got our second winning forex signal today.
Speaking of UK inflation numbers, they´re due to be released soon so keep an eye on that report. Inflation has been picking up pretty quickly in the UK, because of higher oil prices and weaker Pound.
At the same time, some of the sectors of the UK economy have been losing their shine in recent months. But the wages which are probably the most important factor of an economy, have been diving steeply in the last two readings.
So, it all becomes very uncertain for the BOE (Bank of England) which leaves them between a rock and a hard place. Inflation might shoot to the stars today, but the BOE is bound by a weakening economy, so hiking the interest rates in England right now is anything but straight forward.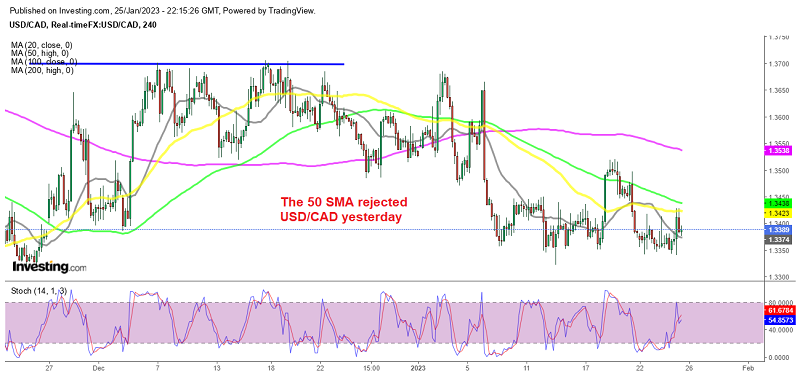 18 hours ago
Overnight we had the CPI consumer inflation report from Australia, with AUD/USD being on a bullish trend for a few months
2 days ago