Buckle Up For UK Inflation! 1.30 In Focus Again
The UK CPI inflation (consumer price index) report will be released shortly. This is one of the bigreleasess from the UK this week. Tomorrow we are expecting the average earnings report, and on Thursday retail sales numbers are due.
Average earnings and CPI are pretty important because the figures directly influence the economy since they reflect people´s monthly spending income for the month.
Inflation is always important because the central bank relies on this number for its monetary policy.
Inflation is particularly important in the UK right now. Two months ago it was running at nearly 3%, which alarmed the BOE (Bank of England), though last month the numbers cooled off a bit.
Although at 2.6%, inflation is pretty hot in the UK right now so today´s numbers are particularly important. If the number returns to 3%, then the alarm bells will be ringing again for the BOE and it´s likely that GBP will surge, with GBP/USD breaking above 1.30 and probably targeting this year´s high at 1.3250-60.
If we dive back towards 2%, that will ease some of the burdens for the BOE. Considering that the UK economy is feeling weak, I see GBP/USD heading lower, although not too much because tomorrow we have average weekly earnings. Don´t marry the trade if you´re selling GBP/USD on a weak CPI release.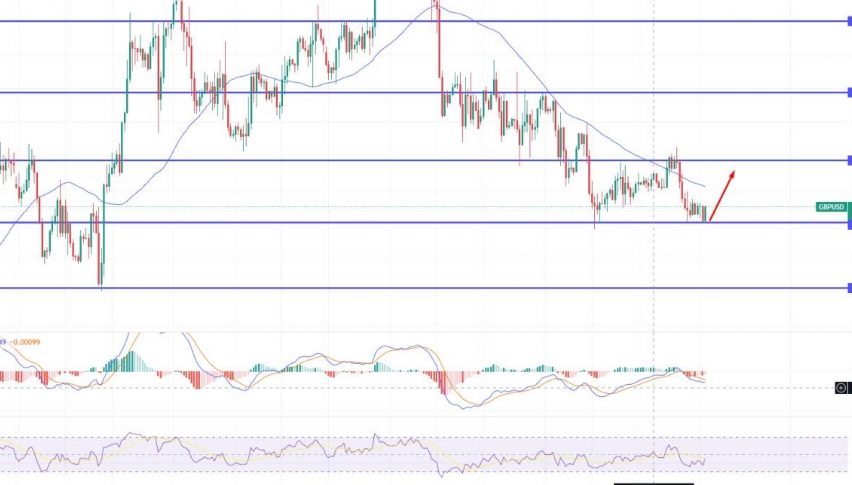 5 months ago