GBP/USD Climbs Closer to the Selling Level After UK GDP Report
The UK GDP report was published a while ago and the main numbers came out as expected. The Q2 figure came at 0.3% and the annualized number came at 1.7%.
In the previous post today I mentioned that if the GDP reading was as expected the Pound was likely to climb higher. Traders would be relieved that it wasn't another negative round of data, like the ones we have seen recently, causing the climb.

I hope we climb to resistance so we can sell
This wasn't a negative GDP reading causing GBP/USD to climb around 50 pips since the report was released.
Although, I´m not selling this forex pair just yet. If you look at the H4 GBP/USD chart above you see that the 20 SMA (grey) is holding a bit higher at 1.2840.
That's not a particularly strong indicator but it stands right at the prior support at 1.2840-50, so it adds more strength to that area.
The 100 SMA comes at the same levels on the hourly forex chart, making this an important level. I´m waiting for the price to get closer to 1.2840-50 before selling, with a stop above 1.2870.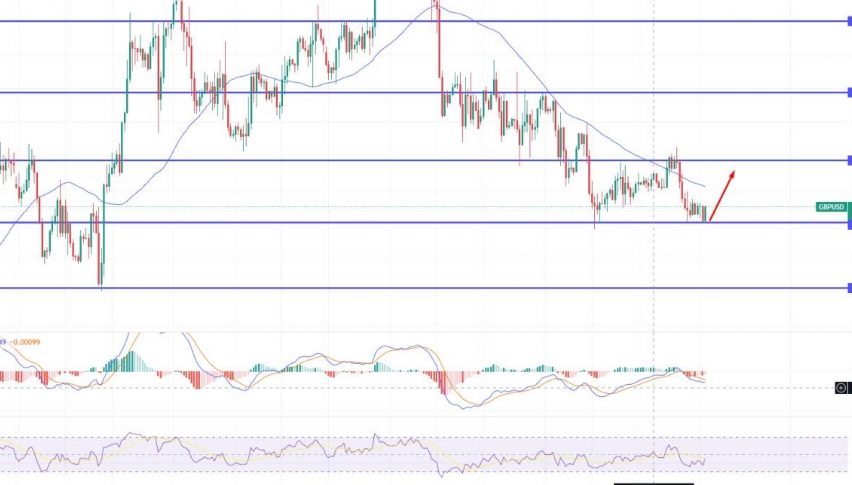 9 months ago