EUR/USD Finally Takes Out 1.20, What's Happening?
Yes, the big level everyone was watching has now been broken and without much resistance either. This level was supposed to be the line in the sand for this forex pair, but it didn't resist long.
The Euro has been quite resilient lately and the sellers who were hoping for some jawboning were let down by the ECB president Mario Draghi last Friday.
Although, today's move is coming from the USD side, which has been the case recently. The US Dollar is down across the board, particularly against the Euro and the Yen.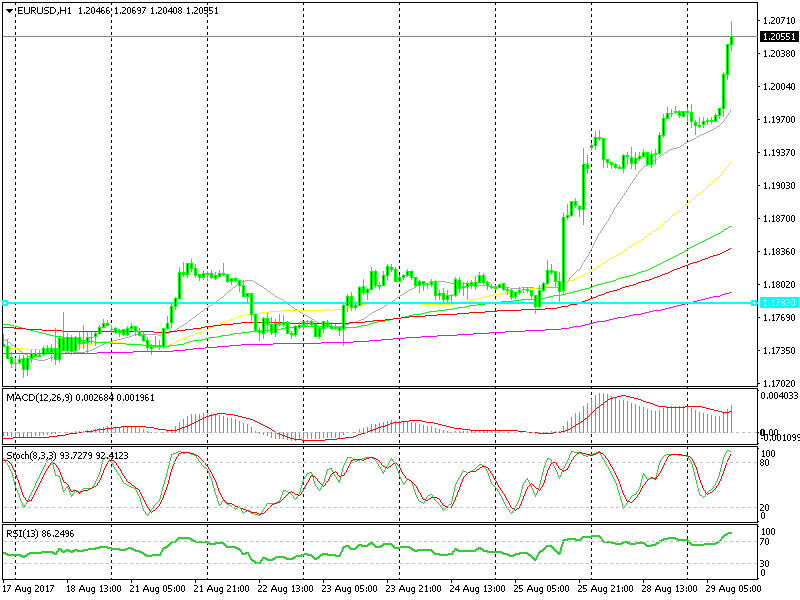 There´s no indicator nearby to provide resistance 
This USD selling is getting out of hand and it's particularly surprising because as I have mentioned many times before the US economy has been the best performer among major economies for quite some time.
But that's how forex works; it doesn't always follow the logic. Now is one of those periods were you leave your logic at home and just trade the charts.
So, in the short term, the trade is up in this pair, meaning that I would probably open buy EUR/USD signal if I see a pullback lower. The 20 SMA (grey) has provided support on the H1 forex chart and it will reach 1.20 by the time this pair retraces lower, which will add extra strength to that big level.
The long term trade is a different matter, but we will have another look at this pair since we already have a live long term forex signal here.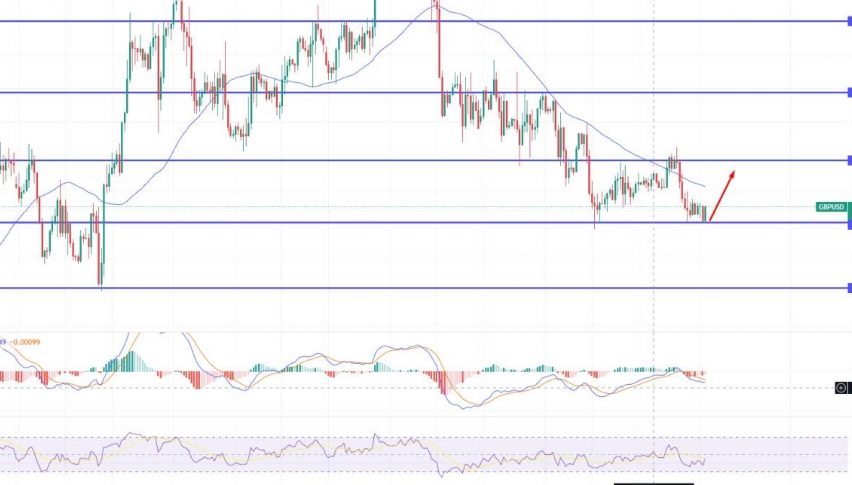 5 months ago