Trying Prior Support in USD/JPY after A Bearish Chart Setup
USD/JPY has been trending down since early July and after several months of solid support at the 108.00-108.80, it finally broke, diving down to 107.30.
It has climbed back up since touching the bottom, and today we are trading back above 108.
Looking at the hourly forex chart, I spotted a nice chart setup in this forex pair, so we issued a sell forex signal. We sold USD/JPY at 108.50, targeting 25 pips with the first TP target, then we'll adapt as the market progresses.
What's the chat setup though?
The gap should be closed.
The gap is the first signal that we might turn down, at least until 107.80, which was the closing price on Friday. You know that gaps are supposed to be closed, right?
Besides that, the 100 SMA (green) has been providing resistance this morning, an indicator of pointing down.
If we switch to the H4 chart, the situation looks even more bearish. You see that the trend is strongly down, so the pullback today is just a retrace before the downtrend resumes.
Prior support has now turned into resistance.
The stochastic indicator is already overbought, so the retrace seems to be complete. But the strongest indicator is this level itself. 108.40-50 is right in the middle of the previous support zone, and it supported this in the previous weeks.
The buyers are having trouble overcoming this level, and the last two H4 candlesticks closed as dojis, which indicates a reversal. So, we took our chances and sold this pair. Now, let's see how this trade evolves.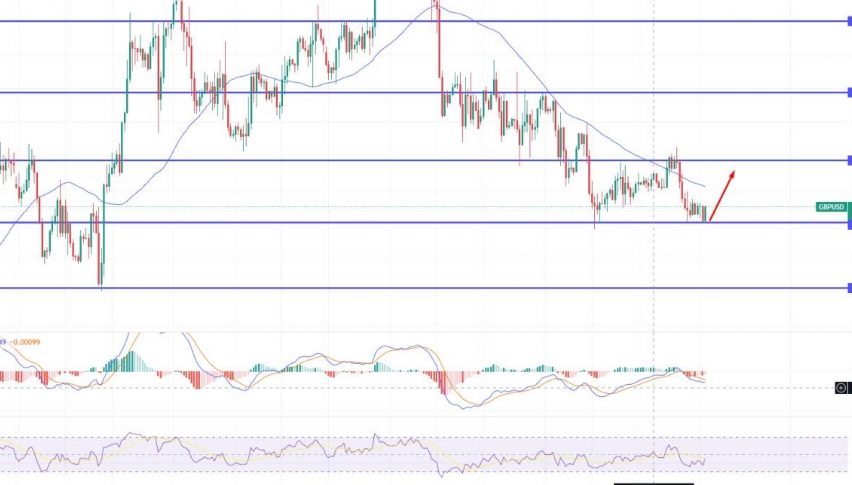 5 months ago