GBP/USD Takes Out the Resistance after the Inflation Report, or does it?
The UK inflation report is finally out, and the numbers are above what I was expecting.
The Consumer Price Index (CPI) was expected to be 2.8%, but many analysts, including myself, thought we might see a pullback on the inflation numbers.
The inflation in the UK is taking off again jumping to 2.9%, while the core CPI number beat expectations jumping to 2.7%.
That's another jump for the monthly number.
Remember the target is around 2% for most major central banks, so the inflation is not that great.
However, they're great for the GBP. GBP/USD jumped around 90 pips after the release, taking out the previous high at 1.3267 and breaching the 200 SMA on the daily forex chart.
Although, we have slipped back below the previous high, so the break is not confirmed yet. We have to close above it, so it can count as a proper break.
We're not too far above the 200 SMA (purple), and we might dive below it. I mentioned in yesterday's midday brief that any run higher was going to be short-lived because the UK wages report is released tomorrow, and the Bank of England (BOE) is meeting on Thursday. I don't think anyone has the guts to hold for too long in either direction.
If you are long on this forex pair, I would suggest that you take some of the profit of the table or lock it in before tomorrow's employment report.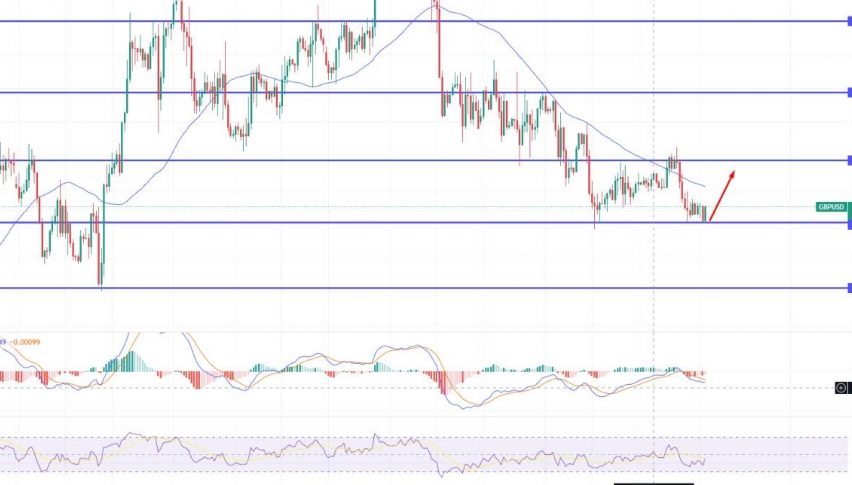 5 months ago