Inflation Up, Economy Down. A Hazardous Combination for the BOE and the GBP
Posted Wednesday, September 13, 2017 by
Skerdian Meta
• 2 min read
The UK employment report didn't come out as expected, but it came in line with what we're used to seeing recently. Employment increased, unemployment fell, while wages remained stagnant.
Unemployment falls, but wages remain stagnant.
Average earnings are displayed red on the economic calendars because they missed expectations, but the actual number is the same as last month.  
That comes just one day after we saw another jump in the UK inflation numbers, which took CPI (consumer price index) to 2.9%.
The unemployment rate fell to 4.3%, but if wages are stagnant then the higher employment is not having the desired impact on them. Adding here the fact that inflation has taken off in Britain, then the situation becomes toxic for the UK economy and the BOE (Bank of England).  
BOE can't hike interest rates because it would dry up liquidity further and increase the downward pressure on wages, as much as Mark Carney might want to.  
That`s the reason the GBP is giving back some of its recent gains. I still don't see much downside in GBP pairs today because as I mentioned in the previous forex update, the BOE meeting is coming up tomorrow and no one wants to push too far in either direction, especially down after such a strong rally in the last couple of weeks.
That`s the level I will be looking for longs.
So, I might be looking to fade this trade and open a buy forex trade in GBP/USD, probably around 1.3220-30, which is where we find the 50 SMA on the H1 chart. That used to be a resistance level before, and it's likely to turn into support now. By that time, stochastic will have reached the bottom of the window, so the hourly chart will be oversold too.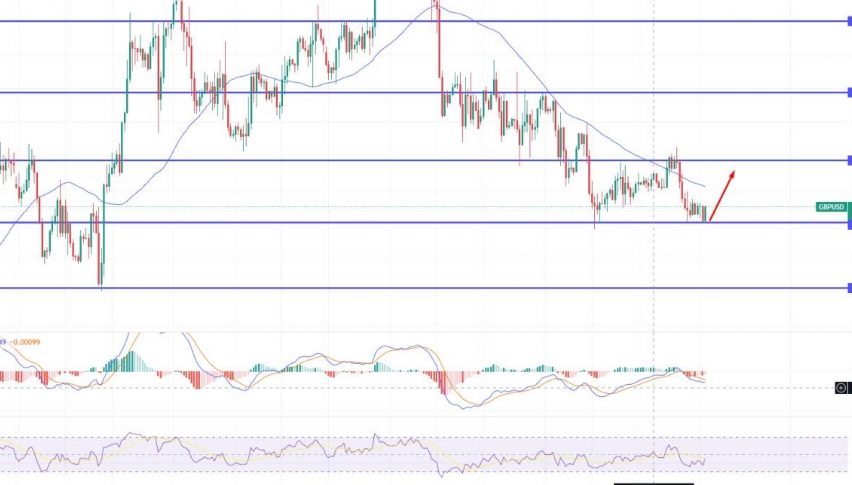 5 months ago