Forex Signals U.S. Session Brief, Oct. 2 – The Risk Sentiment in Forex Is off Again after Catalonian Independence Referendum
Today is the first trading day of the month when cash flows move around the globe, so the price action is a bit strange. There is some risk aversion after Catalonia voted for independence yesterday. The massacre in Las Vegas last night has played a part in this, too. On behalf of FX Leaders, we would like to express our condolences to our U.S. readers.    
Is the Euro going to sink now?
Catalonia Free, the Euro Dives
Catalonia held the independence referendum yesterday after fighting for it for decades (or centuries perhaps) and as you would have expected, there were clashes and turbulence which left nearly a thousand injured.
Anyway, this opens up Pandora's Box for Europe in theory, if we take into account many autonomous regions in the continent, although I don't expect a chain reaction.
The Euro has been feeling the heat all morning though; It opened with a gap lower last night, and it has declined about 80 pips from top to bottom. We opened a sell forex signal last night in this pair as it made a small pullback higher. That signal hit TP early this morning.  
As I mentioned in the first forex update today, this is a bit confusing for Spain and all of Europe, considering that Catalonia is already part of the EU and uses the Euro. So rightfully, the Euro is sliding. I think that this decline will continue for some time, so we're holding on to our long-term sell signal in EUR/USD.   
More Disappointing Numbers from the UK
Earlier today the UK manufacturing PMI took another turn south after two positive months. The weaker Pound has helped UK exports somewhat, but that's as far as it goes. You can't rely on cheap currency for economic growth; It doesn't work in the long term. You actually need structural reforms.
Today's manufacturing numbers (although not too bad) reinforced this idea and killed the hopes of a booming industry/manufacturing due to currency devaluation.
Just like the Euro, the Pound has been sliding all day and GFBP/USD has lost about 130 pips so far.
The British Prime Minister Theresa May also appeared on TV yesterday where she tried to look all confident, but the truth is otherwise. The Tories are divided, and there's no Brexit deal to be seen anywhere.
So, the fundamentals don't look too good for the GBP, but inflation has to cool off in order for the GBP/USD to submerge below 1.30 again.     
Trades in Sight
Bearish EUR/USD
Fundamentals are bearish
The market sentiment is not that great
Waiting for the retrace to reach 1.18.
The sentiment has been sort of bearish all day today for the reasons we mentioned above, and the miss in Eurozone unemployment rate this morning is not helping the Euro much.
Right now, this forex pair is retracing higher on the hourly forex chart, which brings up a trade or two into play. I would be looking at how the price reacts around the 1.18 level. If I see hesitation when we get up there, then I will try to open another sell forex signal here.    
In Conclusion
So, everything got messy all of a sudden for Europe once again. The Euro is declining, and I hope that this decline stretches to 1.15 and beyond, so we can have a decent amount of pips in our forex account.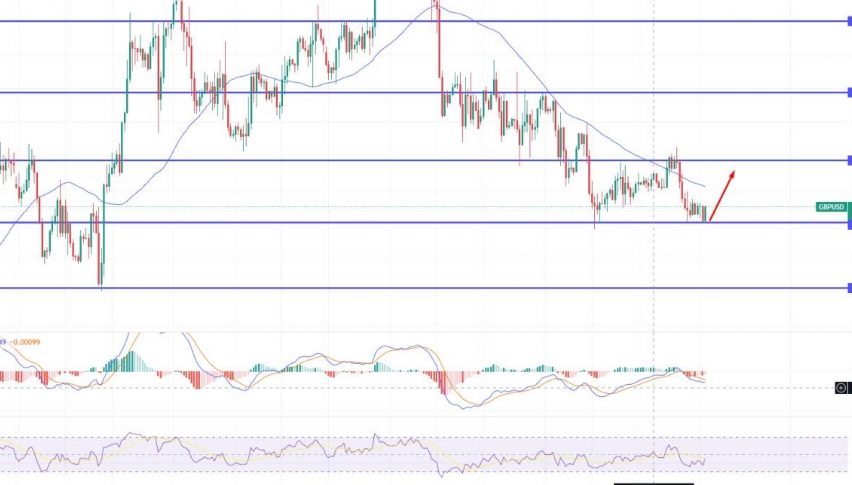 5 months ago