Forex Signals US Session Brief, Oct. 9 – A Boring Monday, but We Have Two Trade Ideas for Gold and GBP
The biggest forex event today was the New Zealand general elections which actually took place over the weekend. But they provided the biggest move this morning, a 40 pip gap in NZD pairs. Although, Gold never disappoints if you have an urge for trading at whatever time. I pointed out a chart setup in Gold last week, which is really working out. We will explain that setup in this midday brief.    
Now we know where all the US traders have gone.
Forex Traders Prepare Their Trading Strategies for the Week as North America Is Off
The U.S. and Canada are off today for Columbus Day. The economic data has been very light as well, so the price action has been minimal apart from GBP and Gold, which we will explain below.
EUR/USD is right where it opened without much of a journey today. The range in USD/JPY has been only 20 pips at the widest part, while commodity currencies haven't woken up yet, apart from the NZD which opened with a 40 pip gap lower last night.
So, I think forex traders are staying aside today and are getting their act together for the week. It's going to be an interesting week ahead. It kicks off tomorrow with the UK manufacturing report, followed on Wednesday by FOMC meeting minutes, a speech from Draghi and the U.S. inflation report.
GBP in Demand today
The British Pound has been one of the weakest currencies last week losing around 400 pips, but today the Pound has been surprisingly resilient. It opened with a small gap higher last night and after a small retrace lower, it climbed more than 10 pips.
The UK Prime Minister is going to speak about Brexit later today. She will likely try to play her hand by sounding optimistic and confident about Brexit plans, but we know that's not the truth.
There's no deal between the EU and UK on the horizon, while the deadline is approaching fast. In the other hand, the EU is standing firm, pretty much knowing the ground they will walk on.
So, based on fundamentals and the trend during the past few weeks, we decided to open a sell forex signal in GBP/USD. We explain that signal on the following sections below.     
The Chart Setup Is Working for Gold
In the last couple of weeks I have pointed out a level in Gold. That level stood right at the 100 SMA (red) on the weekly Gold chart. The 100 SMA has been met by the 50 (yellow) and 100 (green) simple MAs today, which add further strength to the support area.
I said last week that it seems like a bullish formation is forming given that the stochastic indicator was reaching the oversold zone. This means that Gold chart is oversold on the weekly timeframe.
Today though, the bullish setup is a little clearer. Three moving averages are providing support, stochastic is oversold and Gold is oversold in most timeframes apart from the monthly chart.      
Also, last week's candlestick closed as a hammer which after a trend, acts a reversing signal. So, it's quite a handful of technical indicators which point up. I'm not saying that we will go back up and take out the previous highs, but there is a chance here for a decent retrace higher.
So, if you are looking for a trade, you can get quite a few pips from Gold if you play this chart setup correctly.  
We can try a small long from here I suppose
Trades in Sight
Bearish GBP/USD
The bigger trend is down
The price is oversold in H1 and H4 charts
The 100 SMA (green) is providing resistance on the H1 chart
Seems like the retrace is over
As we mentioned above, GBP/USD has been in a relentless uptrend all day today, but this is just a retrace of the bigger downtrend of the last few weeks. Now we have reached the 100 SMA on the H1 chart which is providing resistance, so I think that we have a decent chance of grabbing some pips here, hence our sell signal in this pair.    
In Conclusion
Everything seems dead quiet today. London is closing soon, so it will get worse. At least, we had some nice price action in GBP pairs, so we decided to take a trade here, which I'm pretty confident that will hit TP soon.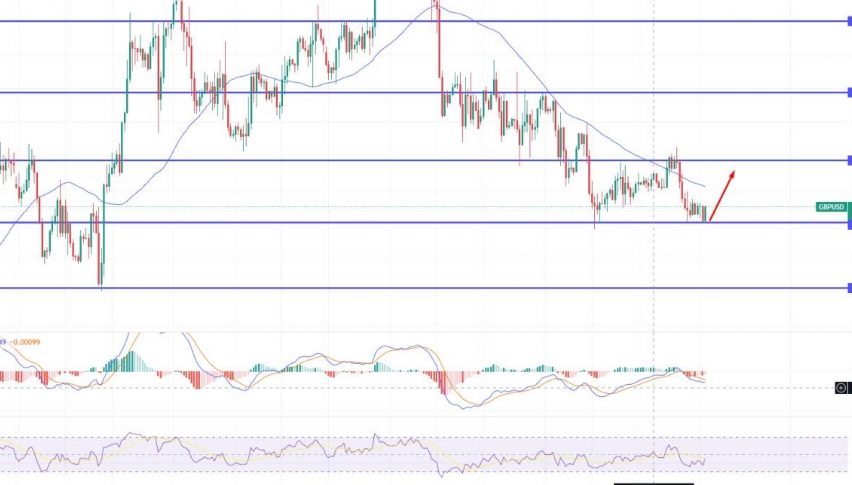 5 months ago