Forex Signals US Session Brief, OCT 25 – Get Ready to Buy Indices as They Retrace Lower
Some of the major indices have been retracing lower in the last couple of days after a strong uptrend. This retrace will soon present us with some opportunities to go long on them, so keep an eye out for signals on indices. GBP, on the other hand, has found some strong bids after the positive GDP report, but how far will buyers be able to push.   
Stocks are falling, but I'm sure they will pick up soon.
Indices Are Making A Pullback on A Strong Uptrend
Indices have been following a strong uptrend since 2009. We saw some sort of consolidation in 2015. However, last year the uptrend resumed, and this year the buyers are pushing even harder.
In the last few days though, some of the indices have been retracing lower. Nikkei is off the highs and heading lower on the hourly chart. But the picture on the H4 chart still looks very bullish to me, so I have a trade in mind here. Although, we will explain it in one of the sections below.  
S&P is also pulling back. It has reached the 50 SMA on the H4 chart which might be a good place to look for longs, but I'm looking at the daily chart here.
On the daily S&P chart, we can see that the 20 SMA (grey) which has provided support previously, stands around 10 ticks lower at 2,552-53. The stochastic indicator is heading down from oversold levels, so for the time being, the bears are still in control until it becomes oversold.  
I hope that S&P makes a decent pullback and reaches the 20 SMA. By that time, stochastic would have reached the oversold area, so that would be a perfect chart setups for longs. It might take some time, but that's what I'm waiting for in S&P.   
There's still some room left on the downside for S&P.
GBP Rallies as Rate Hike Odds Jump after the Positive UK GDP Report
The UK GDP report for the first quarter came out a tick above expectations this morning. It wasn't anything great, but it was a relief that it wasn't any worse considering the political and economic uncertainty surrounding Brexit.
That sent the GBP surging higher on a relief rally, as we predicted on the first GBP update today. Although the jump on GBP/USD was a bit larger than we had anticipated.
Another reason for this move is the Bank of England meeting next week. Prior to the GDP report, rate hike odds for next week stood at around 80%. I suppose they have gone higher after the release, hence the jump in GBP/USD.
Although, I'm not sure they will increase the interest rates. Carney & Co. might want to hike rates to save face, and today's GDP report is a good opportunity. But, they also know where Britain is headed, so nothing is for sure.
GBP/USD has stalled now after the 150 pip surge but only after triggering the stop loss of our sell signal in this pair.       
Trades in Sight
Bullish Nikkei
The big trend is bullish
The retrace lower on the H4 chart is coming to an end
The 20 and 50 SMA are awaiting below
The 50 SMA looks like a really good place to join Bitcoin bulls.
As we mentioned above, the indices are pulling back lower after a strong uptrend. On the H4 chart above we can see that the stochastic indicator is headed down and soon will be oversold. The 20 (grey) and 50 (yellow) SMAs are also awaiting below which will likely provide support. So, I'm waiting for Nikkei to get down there, so I can open a buy forex signal here.    
In Conclusion
A while ago, we opened a sell forex signal in EUR/USD. Same as yesterday, the price found resistance at the 100 SMA, so we decided to give it a go since this pair is also overbought. Let's wait and see how this trade will unfold.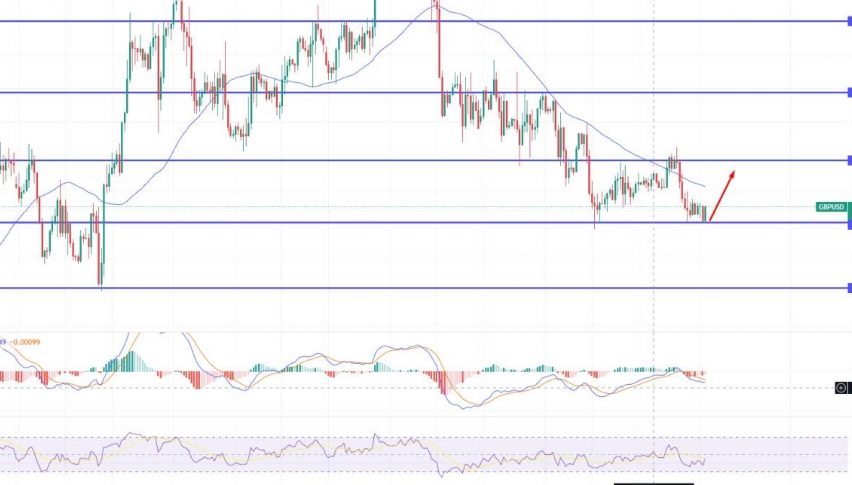 5 months ago