Trading EUR/USD – A Great Level to Go Short
EUR/USD has been sliding lower after topping out below 1.21 and reversing the trend about two months ago. It's been partly due to the reversal in the USD index and partly because Euro traders don't have a reason to keep buying the Euro, at least, not until this forex pair completes a decent retrace. 
So, this pair is on a downtrend for the time being, and the price action last Friday confirmed the bearish bias. EUR/USD jumped about 50 pips higher after earnings remained flat last month against a 0.2% increase, and new employment missed expectations by around 50k.
But soon after the knee-jerk reaction, the price turned around and in a couple of hours EUR/USD ended up nearly 200 pips down. You can't deny that this sort of price action is bearish.
In a while, we will get the numbers for European services. I expect and hope to see a round of positive numbers considering the good manufacturing numbers we saw last month.
The previous support is waiting for us to go short.
If that's the case, I think that this forex pair will retrace some of Friday's losses. But, the main picture is still bearish, so I would look to sell the rally.
Trade Idea: The best level to sell EUR/USD is, of course, the support level of the previous three months. That level stands at 1.1660-70. On the H4 chart, we can find the 50 SMA (yellow) right above there, so it will strengthen that level further. By that time, the stochastic indicator would be overbought as well, which would make this the perfect trade.          
The problem would be if the service numbers are not good. That would ruin our plan, and it would look like that fable where three madmen were trying to escape from the asylum. They planned to jump the surrounding wall and had brought all the gear with them. But the wall was torn down for some reconstruction, so they decided their plan had failed and turned back…
Although in our case, we won't turn back. We are still looking to sell this forex pair today because as I said, it is on a bearish trend at the moment.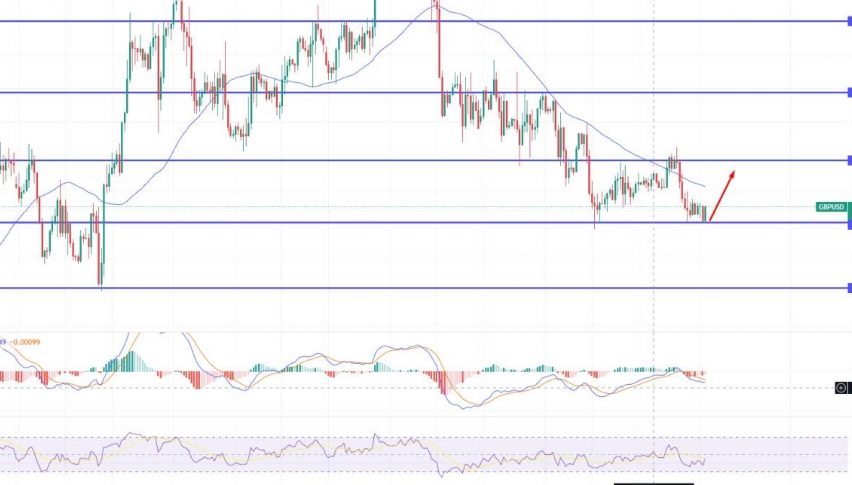 5 months ago