Trying A USD/JPY Long from the 100 SMA
Last night we opened a buy forex signal in EUR/GBP. This forex pair made a decent jump late last week as GBP turned lower after the Bank of England (BOE) rate hike. Yes, it fell after a rate hike, which is supposed to send the currency higher. But, the Brexit talks this morning sent GBP surging higher and EUR/GBP diving lower, so our signal got smoked.
Another trade just appeared a while ago in USD/JPY, and we decided to take it. USD/JPY has been trading in an uptrend for the last two months, so going long is the right way to play this forex pair, until the trend changes.
Although, in such trends, I usually like to get in after a retrace and not right in the middle of it. It is a bit challenging to find the right spot to go long, but the risk/reward ratio is much better than getting in the middle of a trend.
So, as USD/JPY was retracing lower this morning, we saw a good chart setup for buyers. The hourly chart was oversold since stochastic was oversold, and the moving averages were intimidating the buyers.
First, it was the 50 SMA (yellow) which was providing support. The hourly candlestick closed as a pin as well at that moving average, so I thought that the retrace was over.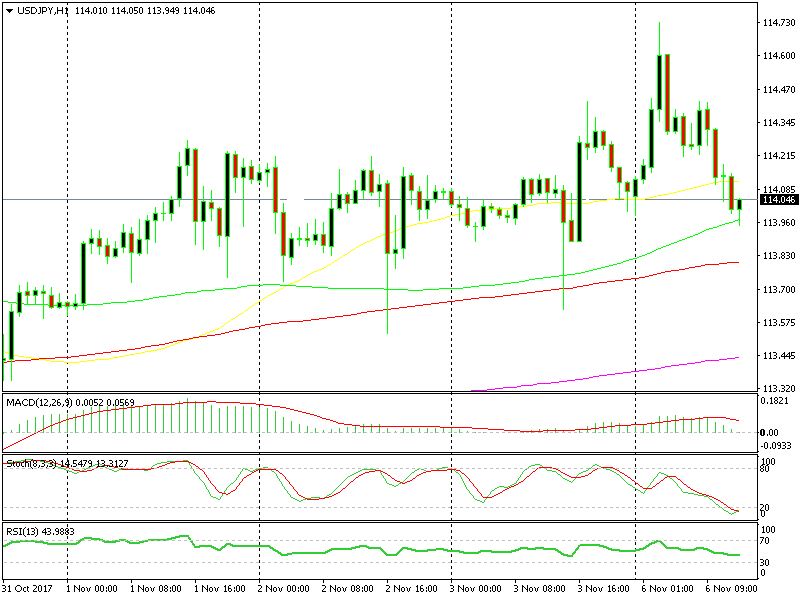 The 100 SMA is doing its job again.
I opened the USD/JPY signal based on these indicators, with the 100 SMA (green) just below there, acting as another defense line. Well, the price slipped lower right after we issued that forex signal, but the 100 SMA, which has provided support in the last few days, stopped the sellers again.
Now, this forex pair is turning higher and the chart setup looks even more bullish. Although, the 50 SMA (yellow) is standing above the current price right now, so we have to break that first.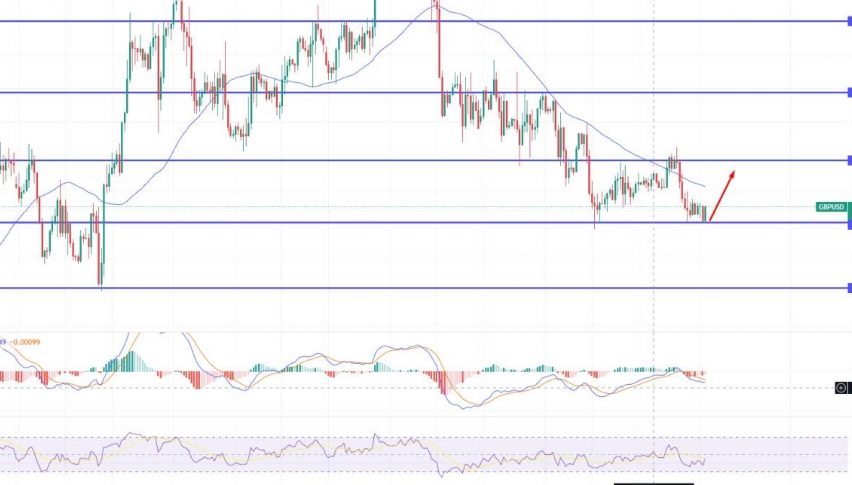 5 months ago