The Support Has Now Turned Into Resistance in EUR/GBP
EUR/GBP has traded sideways in a 200 pips range during the last two months. After making the route up north the previous week, last week this forex pair entered a bearish period as it covered the distance from the top of the range to the bottom of it.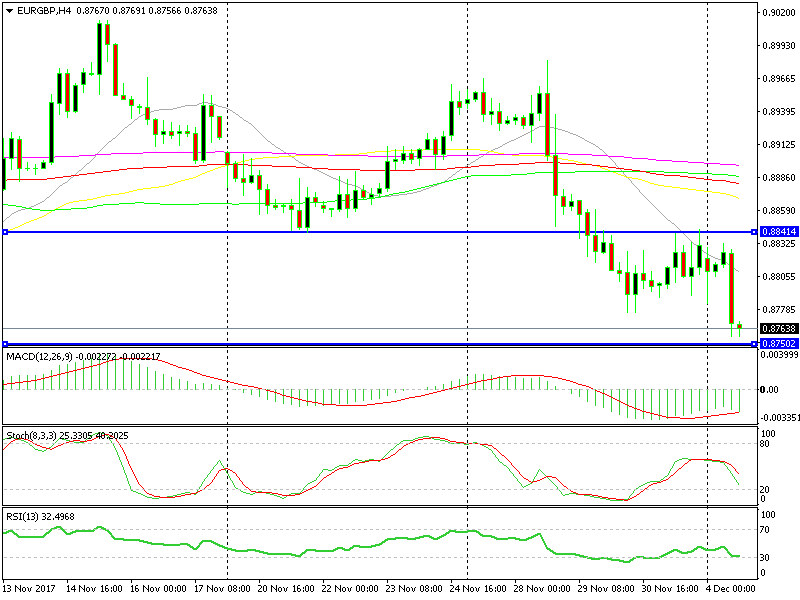 Previous support has now turned into resistance
Today, the bearish momentum is continuing. The positive Brexit comments from the EU and UK politicians as well as the good UK construction sector report helped improve the market sentiment towards the GBP, so they played their part today.
Although, the upside was going to be difficult to take out, because a resistance area has formed around the 0.6840 region. As you can see from the H4 EUR/GBP chart above, this level used to be support previously; now that it has been broken, it has turned into resistance as support and resistance levels usually do.
The price is still sliding lower, so that resistance level looks a bit far now. But, we should keep that in mind if this forex pair decides to make a pullback higher.