59 Might Mark the Top in Crude Oil
Posted Friday, December 22, 2017 by
Rowan Crosby
• 1 min read
For those of you trading oil, you'd know that we've been largely bullish over the last few months. We've tagged the highs at 59.00 recently, however, we are again taking another run at those levels.
The reason at the moment appears to be a larger than expected draw on inventories. That's been putting a bid into the market. However, the question that many are asking is whether the supply out of the US will quickly and easily be able to compensate for any lack of supply. Most suggest that it will.
Looking at the chart we can see near-term resistance at 59.00. There is a bit of a downtrend which could be interpreted in a few different ways. That looks like it could hold up as a resistance level. At the same time, the channel that has formed is somewhat bullish.
I'm betting that we are going to top out around the highs at 59.00 and fade back down. My only question is around how much volume there is in the market given the holidays. So we might tag the highs, but I don't think it will hold.
WTI crude oil is enjoying bullish moves as investors continue to look forward to China reopening its economy and easing back on its Zero
7 months ago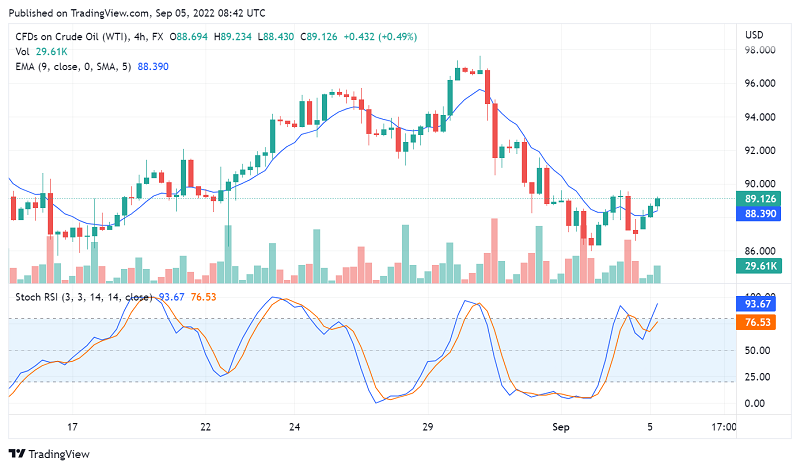 9 months ago