In the past, we opened a sell forex signal on the GBP/USD. The fundamental and the technical analysis is currently in favour of shorts, and we believed that this was a good opportunity.
Fundamentals
The UK services report came back one tick above expectations, at 54.2 PMI points, and four ticks higher than the previous reading. This didn't offer much of an incentive to GBP buyers, so there was no reason for the GBP to jump any higher- this was my belief upon looking at the price action.
Looking at details, the money supply fell to just 0.1% this month. The consensus was for a reading of 0.4% this month, while last month the money supply grew by 0.6%- this month's number pales in comparison. Although money supply is not the best indicator out there, it does play a small role in this equation.
Technicals
For shorts, the technical aspect looks much better. The price failed to hold above 1.36 yesterday, which signifies that the buyers don't want to hold on to their positions around those levels. Now, it looks like a double top has formed at 1.3600-3650, which is a bearish chart pattern.
There are three bearish indicators on this H1 chart
Furthermore, the stochastic indicator is overbought on the hourly chart, which means that this chart is overbought. The 50 SMA (yellow) is providing resistance on the top side, and the previous hourly candlestick closed as a doji, which is another bearish signal. If both technical and fundamental analyses fall in line, this is the smart trade to make. We did so, and we are now short on the GBP/USD.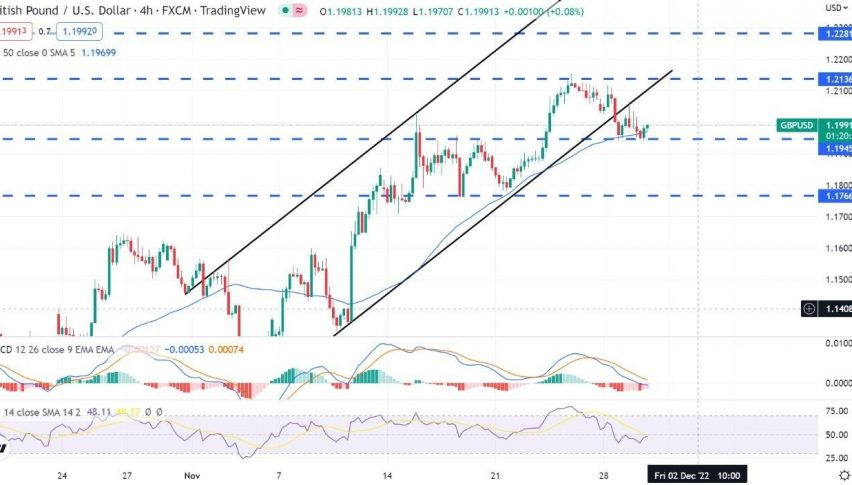 4 months ago