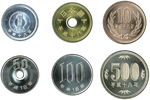 USD/JPY Turns Lower Below 50 SMA but the 20 SMA Holds
USD/JPY has become quite bearish since Monday. It followed a small trend higher last week, but failed to break the descending trend line- the price pulled back after touching that line, and Monday's candlestick closed as a doji (a reversing signal) as a result.
Because of this, a bearish chart pattern was formed on the daily timeframe. On Tuesday, the bearish pattern began evolving further, and yesterday it hit with full force.
There were two fundamental reasons yesterday that helped the seller push further. Because Trump is pushing for sanctions on China, it is likely that Chinese officials are going to stop buying US treasuries. This news sent the USD into a plummet at around midday. It has also been rumored that the Japanese will reduce the bond buying programme. Both of these events are in favour of the Yen and against the USD, hence the whopping 150 pip tumble yesterday.
Now, this pair is becoming bullish
This morning, USD/JPY looked like it was retracing higher, however, it stopped below the 50 SMA (yellow). The hourly candlesticks formed a doji and a hammer near the top, both of which are reversing signals.
The stochastic indicator reached overbought levels as well, and soon after, the reverse started taking place. We are now approximately 25 pips down, but the 20 SMA (grey) is holding on for the moment.
The price is finding support in this moving average, and the previous candlestick formed a doji. The stochastic is nearly oversold, so the chart setup for this timeframe is now looking bullish. We may go long from here with a short term forex signal, but in case we don't, the decision is yours.