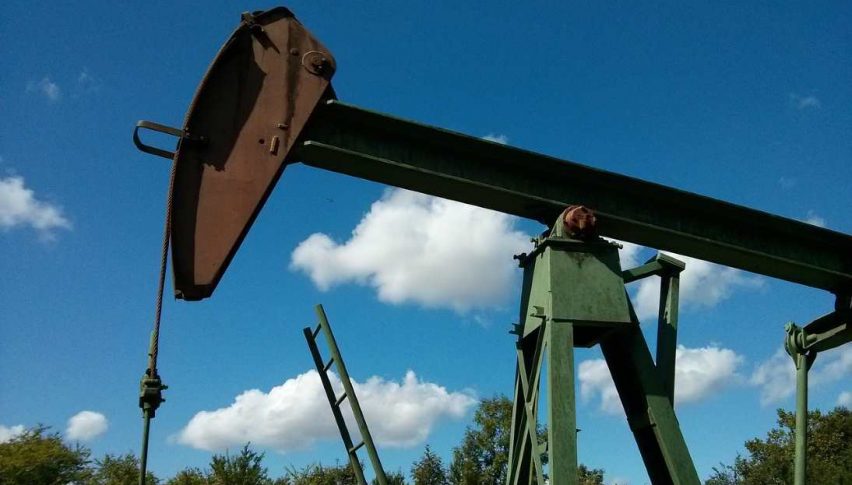 WTI Crude Oil Outlook-Weekly Chart Patterns
The crude oil markets have been rocking throughout the early going of 2018. On a seemingly daily basis, WTI crude oil futures eclipse a key psychological level and threaten to grind higher. Today's market is no different, with price trading in the green.
Heavy participation has defined the WTI crude oil markets since last summer. Aided by U.S. economic growth and a fading USD, WTI crude has sustained a value over $63.00 per barrel. Current levels have not been seen in several years.
So, are we headed higher, or due to enter correction? That is the million dollar question and one that only time will answer.
WTI Crude Oil Technicals
Traded volumes of WTI crude oil futures are nearly split between the February and March contracts. If you are trading these markets, be wary of inconsistent price action as the February contract rolls over to March.
As I look at the volume and pricing numbers facing crude, considerable volumes are being traded through the June contract. Also, pricing is fairly compressed between March and June, featuring only a .70 spread.
The weekly chart gives us a comprehensive view of the six-month bull run. Here are a few ideas of what to look for in the near future:
A development of a pennant or triangle formation between $60.00 and $65.00 is likely. Numerous tests of each level are probable, with considerable time needed to complete a breakout.

Consolidation around big, round numbers will be prevalent as market participants debate long-term pricing.

Strong institutional participation above $65.00 will indicate trend continuation or reversal. If price breaks above $65.00 with vigor, a test of $70.00 in the near future is likely. In the event that price action stalls immediately above $65.00, a retracement toward the 38% level of aggregate bull run is probable.
Overview: There are myriad of factors driving this market higher. However, if the pattern on the weekly chart holds true, we should see consolidation between $60.00 and $65.00. This will be similar to the pre-$50.00 triangle and the pre-$60.00 triangle on the weekly time frame.
One thing is for sure: commodity pricing is strong and the markets are active. For short-term traders, that is a good thing!