EUR/USD Finding Support at the 20 SMA on the H4 Chart
We have an open signal in EUR/USD which we just opened. Although, this is the signal we opened last Friday, which for some reason closed automatically early this morning. We are moving to our NEW SITE and we are transferring things back and forth.
There's quite a lot of technical work being done, so we are having some technical issues at the moment, bear with us. We just opened another buy signal though, at the same levels as the Friday signal.
The H4 chart is almost oversold
This forex pair has been trending higher for about a year and as you can see, the uptrend picked up pace considerably last week. Although, by the end of the week, EUR/USD made a retracement lower, which was due.
It fell about 170 pips on Trump's comment on Friday, but the 20 SMA (grey) provided solid support. The price bounced off that moving average on Friday and jumped around 130 pips. It slipped again lower, but the 20 SMA held the ground once again, providing support all morning today.
The picture seems a bit better now than it did last Friday. Last Friday, only the hourly chart was oversold; today, the H4 chart is almost oversold as well. The stochastic indicator is almost oversold, which means that this timeframe chart is almost oversold, so the picture looks sort of bullish.
Another bullish sign is the previous H4 candlestick. It closed as a doji, which is a reversing signal after a pullback. This pair has been retracing lower since Thursday, so the doji is indicating a reverse higher. Now let's see if the buyers are seeing what we are seeing. If so, then we should see a jump anytime.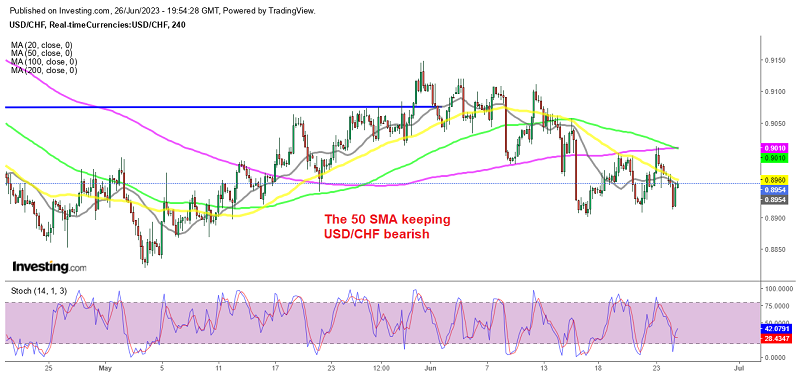 3 months ago