Long on NZD/USD at the Same Area as Yesterday
Yesterday, we opened a buy Forex signal on NZD/USD. This pair was retracing lower during this strong uptrend, and the stochastic indicator was almost oversold, telling us that the retrace would soon conclude. This pair eventually reversed higher, and we got our pips.
The USD weakness was the main reason for the latest climb in this pair, as is usually the case nowadays. This morning, however, USD buyers have decided to fight back.
The 50 SMA is not letting go
The Buck has found a few bids today, which have taken this pair back to the same levels at which we bought it yesterday. The level around 0.7340-50 has formed a support, and the 50 SMA (yellow) has strengthened it.
As we mentioned yesterday, the 50 SMA has provided support during the steep uptrend that began early last December. The price has only broken once below this moving average, and it didn't stay below it for long before returning back up, and continuing the uptrend.
The 100 SMA is also providing support down here
The price is back at the moving average on the H4 chart. There's another moving average on the H1 chart that providing support for this pair- the 100 SMA (red) comes at the same levels, making this support area stronger. We just opened a buy signal down here. Let's see if yesterday's scenario will repeat again today.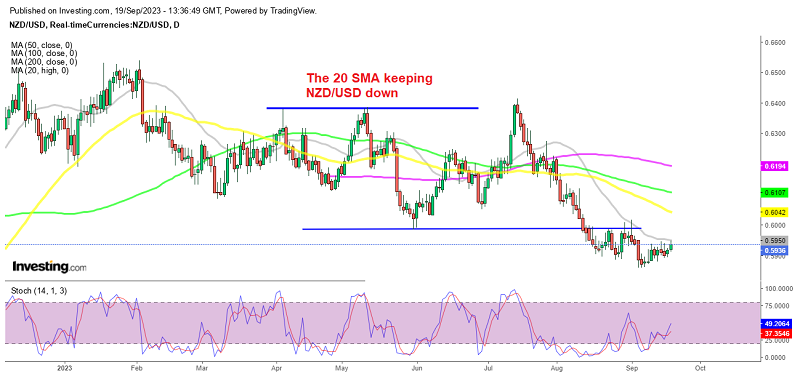 3 days ago