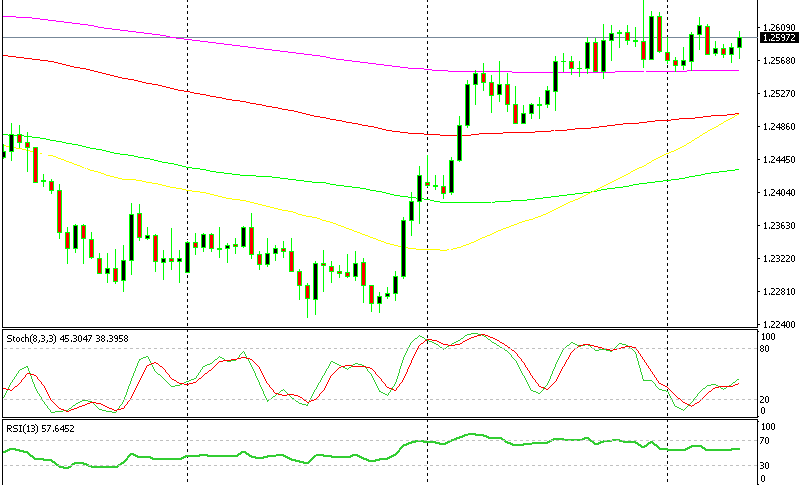 USD/CAD Unsure What to Do, but the Support Remains Strong
Yesterday we opened a buy forex signal in USD/CAD. This pair had been climbing higher for more than a week and broke all moving averages on the way up in the H4 chart. Although, yesterday it was retracing lower and the retrace was complete when the stochastic indicator became oversold.
So, we decided to go long, hoping that the next leg of the uptrend would resume soon. But, the uptrend didn't resume after the retrace lower.
The US Dollar went downhill last night which continued further today. The Buck has lost nearly 100 pips cross the board since last night. But, the support in USSD/CAD has remained in place and it has prevented this pair from falling.
This in itself was a good sign for buyers. If a pair can't go down, it will surely go up. So, if the CAD couldn't take advantage of the USD when the USD lost 100 pips, then it will likely reverse when the USD buyers return.
We are heading higher now, after ranging for several days
The 200 SMA (purple) did a good job in providing support though. It has provided support all this week and now the buyers have returned. USD/CAD is playing with the 1.25 level now, so our signal is about 20 pips in profit. All that thanks to the 200 SMA which didn't let the sellers push this pair past it.