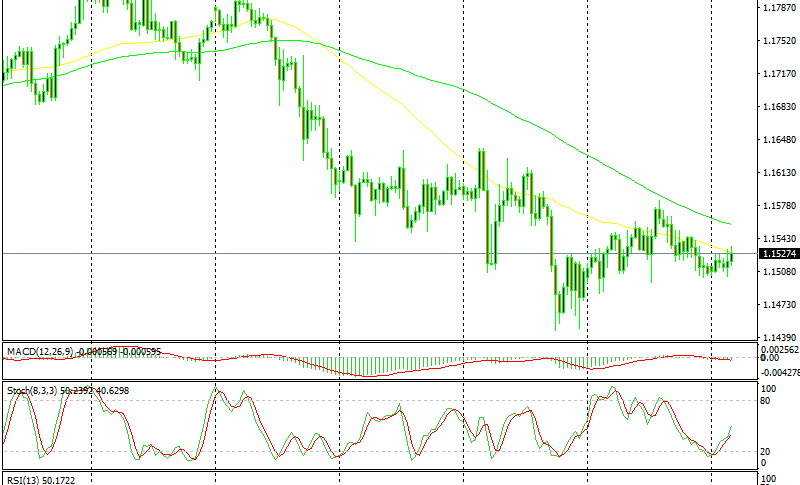 EUR/CHF Downtrend is Dying
The lows keep striving upward
The EUR/CHF has been in a solid uptrend for about a year now. It started after Macron won the French elections last April and it has been a one-way street ever since.
By mid-January however, this trend has finally been broken. The safe-haven assets received some strong bids even though the market appeared to be somewhat afraid during that time. As a result of this, EUR/CHF has lost about four cents.
This pair can possibly change the trend again. Two weeks ago, the low was 1.1440  and since then, the buyers have been driving it higher and higher. Is the trend shifting to bullish market again?
Respectively, the buyers are jumping in earlier as the lows are becoming higher. And this my friends means the tide is changing.
Moving to the weekly chart, we can see the stochastic indicator is oversold, meaning the retrace down looks complete. Every trend needs a good pick me up every now and then and I believe it happened with this pair. We currently have an open short-term buy signal, and we can possibly be persuaded to open a long term signal as well. Stay tuned.