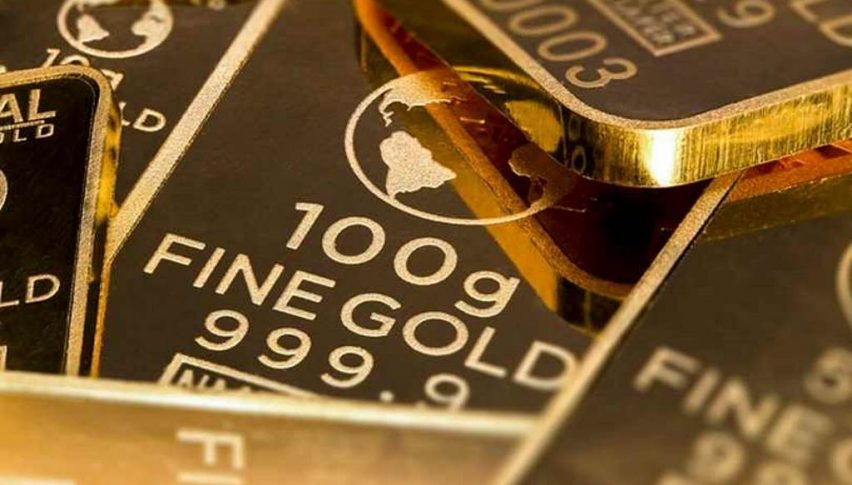 Scalping Plan From Resistance For Gold
"Rally" is the word of the day on Wall Street, led by a triple-digit gain in the DJIA. Following suit, the S&P 500 is up 17 points, and gold is running to the bull. The dichotomy of the gold/indices relationship has been complex. Conventional wisdom views the correlation as being negative. The last three months have shown it to be anything but.
As an active trader, figuring out the intricacies of inter-asset relationships in real-time can be counterproductive. More important disciplines are trade recognition and execution. We could write a book on the gold/equities dynamic — and many have done just that — but the task at hand is identifying opportunity. So, let's get to it.
Gold Technicals
After a failed auction beneath Wednesday's low, April gold futures are banging higher. A key area of support I outlined earlier this week has proved valid. It appears as if price action is now willing to test topside resistance.
Here are the levels to watch for the remainder of the session:
Resistance(1): Bollinger MP, 1335.3

Resistance(2): 20 Day EMA, 1336.1

Resistance(3): Daily SMA, 1338.2
Bottom Line: With the intrasession low of 1322.9 serving as a vicinity test of macro support at 1321.7, it appears that topside resistance levels are likely to come into play very shortly.
Both the Bollinger MP and Daily SMA are solid areas to implement a scalping plan to the short. Sells from 1334.9 and 1337.9 are likely to produce 5-10 ticks quickly against the prevailing intraday trend. Tight stops are warranted, ideally 12 ticks from entry.
Remember, the goal is immediate and positive price action. If bullish momentum has teeth, don't be afraid to make a break for the door!